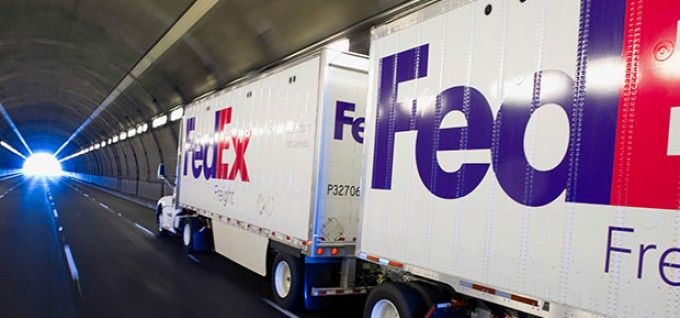 FedEx is trying to get a firmer grip on the growing volume of bulky goods, such as exercise equipment and home improvement items, shoppers are buying online and having delivered to their homes.
Final-mile deliveries of bulky goods through its FedEx Direct service (operated by its FedEx Freight arm) have expanded from 80% of the US market to 90%, and to support this, the integrator is building five large package facilities and expanding three others.
Historically, FedEx and UPS have gone to some length to discourage bulky items in their parcel networks, especially those that cannot be handled by conveyor systems.
As recently as the summer, UPS announced a surcharge of $50 for large shipments and a whopping $250 for shipments that exceed its maximum limit, and only last year FedEx launched a pilot programme for deliveries of bulky online purchases and began to set up special facilities to handle this traffic.
John Haber, CEO of logistics consultancy Spend Management Experts, agrees this type of traffic is simply too big and fast-growing to ignore, adding that the pandemic had given a sharp boost to the segment's growth, as consumers ordered home office and exercise equipment and spent more on home improvement.
By is own account, FedEx delivered more than 750,000 bulky shipments between 1 June and 31 August.
"Either they refuse this traffic or they find a way to deal with it," said Mr Haber. "If they refuse it, they hand a competitive advantage to others."
Competition for this business is growing in intensity. On 16 September, Forward Air announced the acquisition of CLW Delivery, a $20m-a-year trucking company, specialising in final-mile and in-home installation, for $5.5m. It was Forward Air's fourth acquisition in this sector, which began with rival Towne in 2015.
Also last month, non-asset transport provider AIT Worldwide Logistics launched "an economical large parcel delivery service" across the US.
"A lot of players are moving into this space," Mr Haber said. "Everybody is trying to come up with a solution."
But FedEx and UPS still don't want big, bulky shipments in their parcel networks and the FedEx Direct service through FedEx Freight is an effort to solve this conundrum, he added.
The move continues the blurring of lines between the various FedEx units. A major shift in this was the decision to cross-utilise the Ground and Express networks, which had previously been painstakingly kept separate.
The old set-up was unwieldly, Mr Haber explained: "With FedEx, at one point you could have four different pick-ups in a day. For a shipper, that meant having to isolate the volumes and schedule four pick-ups."
While the expanded delivery of bulky items is a stab at this segment, it is not an all-out effort to build up this business, he pointed out. FedEx offers two service variants, with the standard option delivering the item into the first room in a house, and the second to a room of the customer's choosing, plus removal of the packaging.
However, there is no set-up or installation included, which will diminish the service's appeal to many consumers, believes Mr Haber. And nor are FedEx and UPS likely to try to attract this business with aggressive pricing, he added.
"They're pricing it to make money," he said, adding that the most recent round of surcharges targeted large B2C shippers and bulky shipments.
"The surcharges are not going to go away. Profitability is a key component of this," he concluded.