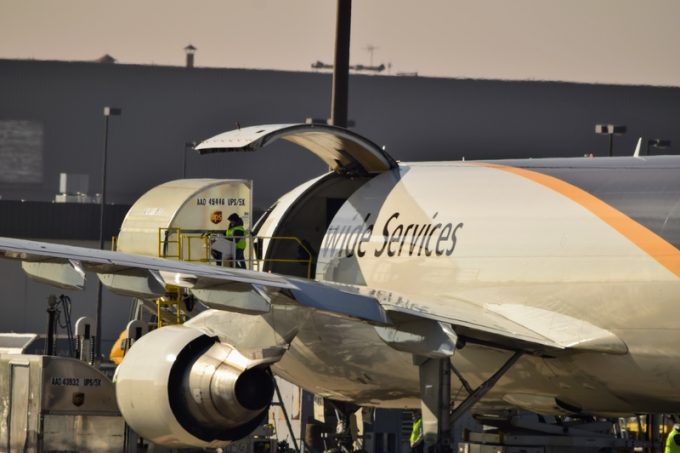 While the air cargo industry waits to see how the three-cornered  airport system puzzle at the Mexican capital plays out, FedEx and UPS are both ramping up their game in the country.
The latest move came from UPS – a new air route between Louisville and Mexico on 6 February, on the heels of the ratification of the new free trade agreement, USMCA, by the US government.
The integrator now operates five nights a week between its main hub and Querétaro with an A300 freighter, bringing the tally of UPS flights into Mexico to nine a night, Monday to Friday.
"The new air route will help drive growth and export opportunities for businesses of all sizes in the state of Querétaro," said Michael Cuesta, UPS Mexico director of marketing.
"As a national frontrunner in the automotive, aerospace and manufacturing sectors, this region has experienced strong economic growth. And UPS is investing here to further support the economic development and connect our customers."
Last month, FedEx strengthened its presence in the Mexican market with a $24.6m investment in Toluca Airport, one of three designated airports serving Mexico City, adding 17,000 sq metres to its controlled zone to double its capacity at the gateway.
Both integrators have Mexico's small and mid-sized companies in their sights, particularly those in the e-commerce sector looking to sell to US consumers and other international markets. To attract this audience in the region, UPS is offering preferential rates, with discounts of up to 50% to new customers and a 20% discount on shipments at its customer centres in Querétaro.
And, according to one report, FedEx is also offering discounts to SME shippers in the Toluca area.
Querétaro is turning into a shooting star on the Mexican airport scene. In the first half of last year, it was the fastest-growing among the nation's larger cargo gateways, with an 11.6% rise in throughput. This was in stark contrast with the Mexican airfreight market overall, which contracted 1.7% during the period.
There is even speculation about a possible passenger flight linking the airport to Madrid. Allegedly, Iberia Airlines is eyeing the possibility of teaming up with Mexican bus operator ADO to draw in travellers within a radius of 1-2 hours from Querétaro.
Meanwhile, international passenger airlines are still waiting for details of the Mexican government's plans for the respective roles of the capital's three airports. They have been in limbo since the administration killed its predecessor's project to build a new airport to replace ageing and overcrowded Benito Juarez.
Amid growing frustration in November, IATA called on the government to reveal its plans for the airport system, noting that airlines and service companies had been unable to plan or make investments in the absence of any detail or proposed timelines for the project.
Since then, few details have emerged and operators are still in the dark on the respective roles of the three airports: Benito Juarez; Toluca; and Santa Lucia, a military base that will be expanded and partially converted into a civilian airport.
In the absence of clarification, comments and proposals from parties close to the process are adding to the confusion. In early January, two consulting firms involved in the project floated a proposal to cause a shift of traffic from Benito Juarez to Toluca through a combination of incentives and decrees. Earlier, the architect working on the plans for a passenger terminal at Santa Lucia, supposed to come onstream in 2022, suggested the airport should focus on low-cost passenger and cargo carriers.
Most airlines have refrained from commenting, but one exception has been Lufthansa, which said a separation of passenger and freighter operations would be challenging. The airline has invested in the cargo facilities at Benito Juarez and would be loathe to see its all-cargo activities forced to move to Santa Lucia or Toluca.
Querétaro might be a more appealing option. The airport is closer to the auto manufacturing region, which has accounted for a considerable portion of Mexico's international air cargo flows. With the new UPS service, its airfreight tonnage looks set to continue its upward trajectory.