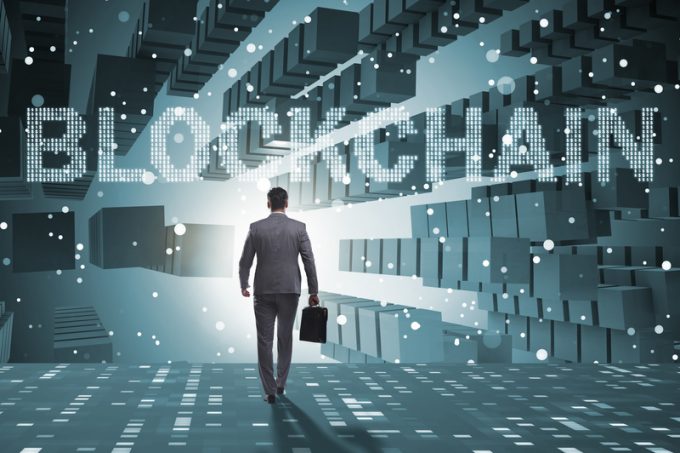 Internal resistance, or fear of being first, could be one of the most challenging aspects of introducing blockchain into logistics.
Paul Brody, global blockchain leader for EY, told members of the Blockchain in Transport Alliance (BiTA) in Atlanta this week that his firm had developed a blockchain-based system for a large client that saved $1bn in costs, was secure and met all requirements.
"We were punching the air when they told us how good it was," he said. "But then, the client said it wouldn't be taking the system."
When asked why, the client replied: "We don't want to be first."
Mr Brody said it generally took about a decade for companies to be comfortable with new technology, pointing out that Amazon Web Services launched in 2006 – "the first day of the industrialised public cloud" – but it was only in 2017 that the majority of ERP installs were moved to the cloud.
On the sidelines of the BiTA event, one frustrated executive, brought into a company as its digital transformation officer, said management had decided to kick blockchain into the long grass for another year.
"But my competitor is up there today, rolling out its blockchain-based solutions. If we don't do it, we won't survive," he said.
"The biggest resistance to my job is internal. People think their jobs could be at risk if we move all our processes to blockchain – and there could be job losses, but if we don't do it, we won't survive.
"Our company is quite old for this sector, but it's going to be disrupted. They asked me to disrupt it internally, but now won't take the necessary steps. I am having to do the work 'underground', and when I've finished I'll present it internally and roll it out to customers as a done deal."
His words echoed those of Fred Smith, CEO of FedEx, who said this month that companies which ignored new technologies, such as blockchain, would become extinct.
Dale Chrystie, vp strategic planning and support for FedEx Freight, told attendees: "That speech caused some movement behind the scenes.
"We already have a lot of technology, RFID and so on, so it's not a big shift. There is a chain of custody at FedEx in everything, and lots of parts that this technology can help with.
"We spend a lot of time looking in the rearview mirror, working out what happened and why. There will be a lot of that to start with using blockchain, but then it'll move on and create a pipeline that just works."
It will take some time to develop that pipeline, added Ron Piwetz, enterprise architect for BNSF Railways. "We strongly believe in developing a set of standards. That's not to say we don't do anything before standards exist, but they are important."
He added that shipper customers had started the conversation about blockchain and were keen to see progress.
Mr Chrystie added that while it might be early days, and there would be mistakes, this was a critical part of the process.
"Early work cases are important. You can't miss out on the early steps – we are in the starting phase, at step number three in 100.
"We need to keep learning, fail fast and move forward."