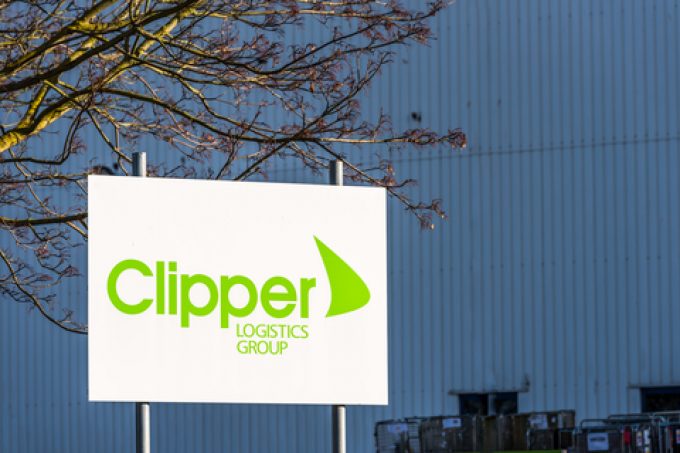 UK e-commerce retail 3PL Clipper Logistics today reported an 11.7% increase in half-year revenue.
The result came on the back of a number of new contracts and explosive revenue growth at its European operations in Poland and Germany.
The company earned revenues of £254.6m ($334.34m) during the period and posted a 13.5% improvement in reported group ebit, which increased to £12.1m "due to strong revenue growth in e-fulfilment and returns management and an improvement in contributions from Clicklink".
However, it added that, due to new IFRS 16 reporting standards, direct ebit comparisons with the previous year were difficult to make.
Clipper executive chairman Steve Parkin said: "A number of new operations have commenced in the period with major customers, including Hope & Ivy, Simba Sleep, SLG, Shop Direct and M&S.
"Our business continues to perform well in Europe, with revenue growth in Poland of 111.6% and Germany of 33.4%. This is supported by a solid new business pipeline in the UK where we continue to offer value-add e-commerce and logistics services, including automation programmes, as we trial robotic technologies with a number of customers," he said.
However, the firm also lost customers, including Bench and Links of London, due to liquidation; C&A, due to a Brexit-related relocation; consolidation activities at Meadowhall, "due to the commercial unsustainability of the facility"; the M&S warehousing operation at Swadlincote, which was taken back in-house; and the expiration of contracts with Go Outdoors, Haddad, Pepkor and Whistles.
Despite these setbacks, Mr Parkin claimed the company remained on course to deliver a full year of growth.
"Notwithstanding the difficulties facing the UK high street and the uncertainties of the UK political environment, Clipper remains positive about the longer-term outlook and believes the group is well positioned to achieve further growth in both the UK and internationally."
The company is broadly divided into two business units: e-fulfilment and returns management; and non-e-fulfilment logistics, with the former showing the highest levels of growth.
E-fulfilment and returns management revenues during the period grew 27.5% to £136.5m ($179.25m) , while ebit grew 34.2% to reach £8.4m.
In contrast, revenues in non-e-fulfilment logistics declined marginally, by 1.7%, to £74.8m while the division's ebit increased 8.8% to £7.9m.
Clipper management said there was no update on the possible takeover bid from investment firm Sun European Partners, which is understood to have been organised with the participation of Mr Parkin.
However, it did add that it was also on the hunt for possible targets.
"We continue to explore business development opportunities in Europe, both in terms of new customers and locations for our existing European business, and in terms of identifying strategic acquisition targets.
"We continue to seek out value-additive acquisition opportunities in the UK, Europe and beyond.  We have identified and analysed several potential targets in H1 FY20, but none that have resulted in any firm offer being made," it said.