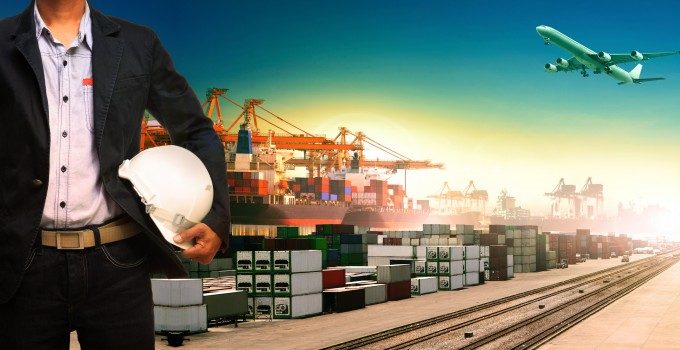 One of the US's largest freight forwarders, Expeditors International, has reported a 6% increase in revenue, but a 1% decrease in profit following weaker second-quarter results in its largest geographical segment – Asia-Pacific.
However, gains made in Europe almost offset reduced profits in Asia and flat returns in North America.
The Seattle-headquartered company recorded second-quarter revenue of $1.59bn and operating profits of $142.4m, compared with $1.5bn and $143.6m in same quarter of 2013.
For the first half of the year, its results were marginally better, with total revenue and operating income of $3.1bn and $277.6m, representing growth of 6% and 2% respectively, against $2.9bn and $272.1m in the first half of 2013.
Expeditors also reported a 12% increase in ocean containers booked, earning revenue of $536.4m, and a 6% increase in air freight tonnage, which brought in $667.3m. Customs brokerage earned $395.4m.
Chief executive Jeffrey Musser said: "Our second-quarter ocean and airfreight volume increases provided encouraging revenue growth. We also saw strong revenue growth in our customs brokerage and other services product.
"While pricing volatility still presents challenges, we feel very good about expanding our ocean freight and airfreight market share in key markets.
"From a geographic perspective, our efforts during the last year to expand our Europe-based business showed up in European operating income growth. These results compensated for weaker Americas growth and an actual decline in Asia Pacific."
The gains made in Europe notwithstanding, the region remains small compared with North America and Asia-Pacific. Expeditors earned $254.1m in Europe, compared with $438.9m in North America and $793.2m in Asia Pacific, while operating profits from the three regions were $14.2m, $59.8m and $51.4m, respectively.
Mr Musser formally took over the reins of Expeditors at the beginning of the quarter, on 1 March, following the retirement of founder and industry legend Peter Rose after 32 years at the company.
Under his tenure, the company consistently delivered "phenomenal earnings multiples", according to one long-term Expeditors' observer, and it prided itself on investing in its employees, with its principal strategy in dealing with the recession after the Lehman collapse being a "no redundancies" policy.
It stuck to its guns during the worst that 2009 could throw at it and when the sudden upturn came at the end of that year, Expeditors was in perfect condition to take advantage of the recovery.
The fact that Mr Musser has presided over a dip in earnings has led to some questioning if he was the right man to succeed his father-in-law, given that the first task he set himself was a strategic overhaul of the company – although it is difficult to ascertain what exactly this has entailed so far.
"The assessment process will necessitate a reallocation of resources," said Mr Musser yesterday. "This will require us to focus very carefully on optimising existing resources to internally fund our strategic objectives without requiring excessive additions to overall headcount."
The Seattle Times commented that "the company's corporate missives, colourful and blunt under Rose's tenure, are taking on a much blander, MBA-like tone".