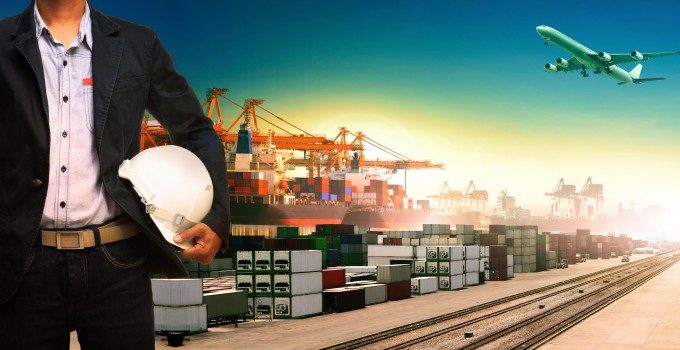 This week's deal that saw UK-headquartered freight forwarder Belville Rodair International (BRI) acquired by its US counterpart, OIA Global, may well be part of increasing trend in the consolidation of smaller freight companies, but senior management have stressed that it needs to be seen as the creation of a "partnership".
The key motivation for the deal was BRI's need to extend its depth, chairman Terry Walpole told The Loadstar in an interview this morning.
Mr Walpole admitted that the company had been the subject of a number of bids and enquiries from possible acquirers but these had been rebuffed.
"We have built this company up and developed a great team and IT system, and a great client base, and we didn't want to see it submerged into some multinational organisation, as you see in other cases," he said.
Nonetheless, he did outline the considerable challenges facing privately owned, medium-sized logistics companies, especially as BRI numbers several enormous multinational shippers among its customers.
"The resources required to support these kinds of clients in terms of compliance; in terms of our financial capital 'depth' and so on, are enormous – and we had to work out how we could go the next step," he said.
Mr Walpole outlined three key advantages to the deal: "Firstly it gives us the ability to continue the development of our services, IT systems and our general expertise in the three areas we focus – energy, automotive and fashion – and the ability to develop greater depth to our organisation."
The second aspect was opportunities that BRI's staff – many of whom have reportedly been the target of industry headhunters and recruiting agencies – will gain from being part of hugely expanded organisation, Mr Walpole said.
"We wanted to give more opportunities to our best people and being part of a larger organisation provides that," he said.
In addition, BRI's current management team of Mr Walpole, along with managing director David Ower and operations director Suzanne Oud, have all signed new contracts that guarantee they will stay with the company for the next three years.
BRI is expected to hit revenues of around £120m this year, while OIA has annual revenues of $500-600m, and the central benefit to the deal was the geographic and operational fit between the two companies.
"We had a huge hole," OIA chief executive Charlie Hornecker told The Loadstar. "We had no presence in Europe and the opportunity is now there to fill out our network."
He said that he had spent the past three years searching for a suitable target, looking at more than 30 companies, and was on the verge of acquiring a different firm when negotiations began with BRI.
"Finding the right cultural fit was difficult – and then we came across BRI," he added.
OIA has developed a particular niche is serving some of the world's largest sports footwear brands that has seen it delve deeply into clients' supply chains with a three-pronged service offering of forwarding, packaging and sourcing.
Not only does it organise the shipments of freight from production plants in Asia to the consumer markets in Europe and the US, but it also manages much of their second-tier manufacturing supply chain.
"We began with doing the traditional transactional freight forwarding on behalf of these clients and then branched into optimising their shipments, such as packing freight into two 40ft containers rather than three," he explained.
That led the company into developing packaging solutions – designing the shoeboxes to suit the logistical requirements, which in turn led it into sourcing the cardboard itself.
"We now source the corrugate in Asia, transport it to the factories and then organise the shipments out of the factories to Europe and the US.
"And as a lot of companies are looking to focus on doing what they do best, which is being a brand for consumers, they want to outsource a whole level of activities. So we are going further up the supply chain – starting to get more into sourcing materials such as polymers and materials used in Flyknit technology," he said.
This philosophy is what made OIA's attractive to BRI, added Mr Walpole.
"The ability to perform add-on activities is crucial to today's freight forwarder – frankly, you're dead if you aren't able to take a greater role in somebody's supply chain," he said.
He also stressed that there would be no office closures or redundancies, while the BRI brand will continue as a separate entity. BRI's office in Shanghai will become a tenant of OIA, but will continue to operate as BRI China for the foreseeable future, while in Atlanta, OIA and BRI have already begun working on opening a new joint office.