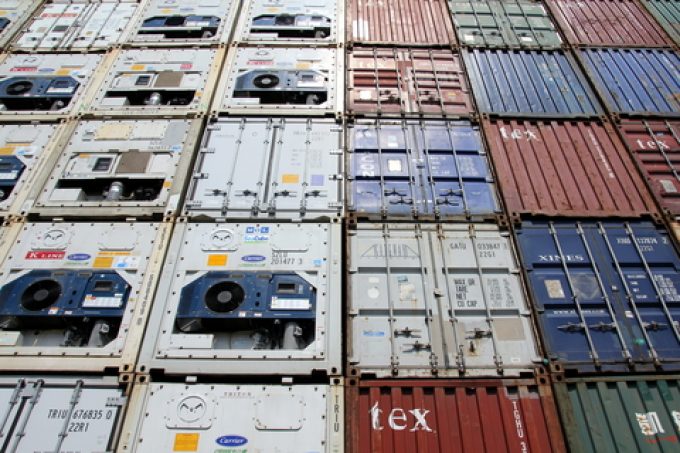 Shipping disruption has triggered "exceptional growth" in the world container fleet, as congestion and longer transit times tie up more containers than ever before.
According to Danny den Boer, director of global sales and trading at SeaCube Containers, the world container fleet grew by 15% last year to 51.4m teu, compared with pre-Covid average annual growth of 5%.
"It's exceptional, caused by the severe disruptions in global supply chains," Mr den Boer said on a webinar hosted by Container xChange.
"But it was also because people shifted to spending on goods instead of services, which is also why we have seen a record number of newly produced dry units in the market."
Furthermore, he explained, only 400,000 teu entered the resale market last year, compared with 1.6m teu in 2019, because of the strong demand experienced by shipping lines.
"In general, the supply into the secondary market always kept pace with demand. However, due to the low volumes entering the market in 2020 and 2021, demand significantly exceeded supply, and that caused a surge in container pricing."
Container prices have softened since the Ukraine war and lockdowns in China, although they remain higher than 2019 levels.
For example, according to Container xChange data, 20ft container prices in Duisburg saw the biggest drop in April, falling 16.8% to $1,933. Likewise, Dubai saw a 14.4% drop to $2,182.
The most expensive 20ft containers, as of 16-23 May, were in Los Angeles ($2,523), Mundra ($2,413) and Milan ($2,348), while the priciest 40ft high-cubes were in Ho Chi Minh ($4,443), Shanghai ($4,400) and Mundra ($4,369).
Mr den Boer added: "The market is extremely volatile. We see softening in demand and downward pressure on prices for both new and used equipment. We see more units being disposed into the secondary market in Asia.
"But long-term prices really depend on how long the situation will continue in China; for example, we could see an increase in prices when China is up and running again."
With 760,000 units, SeaCube is one of the largest lessors in the market. Interestingly, the company's fleet contains 64% reefers, as, Mr den Boer said, the refrigerated market had the "highest potential".
"But it has also proven to be very sustainable. In economically challenging times, people might not buy a new TV, but they will continue to buy food," he explained.
At the same time, the market for dry containers is at risk of oversupply if supply chain conditions normalise, according to Sea-Intelligence.
The analyst calculated that Hapag-Lloyd, for example, would need 17% fewer containers in its fleet if supply chain bottlenecks were removed.
Sea-Intelligence CEO Alan Murphy noted: "The global container fleet reached 50m teu in 2021. If 17% of this becomes redundant, this equals 8.5m teu of excess equipment. Accommodating for the 4.5m-4.8m teu to be delivered in 2022, we end up with 13m teu of excess containers in 2023."