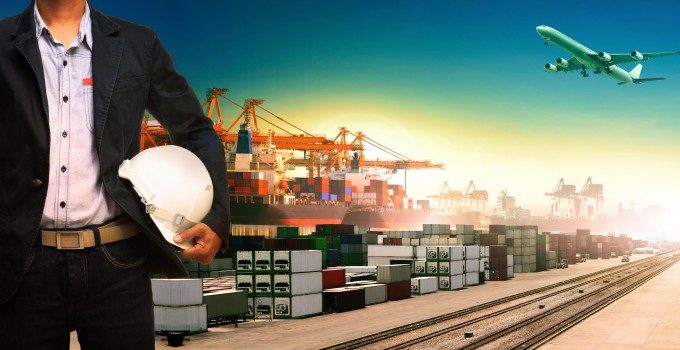 All eyes will be on Europe's carriers this year, as they battle their way through recessions and corporate restructuring. Air France-KLM has a particularly tough challenge as it continues with its attempt to take 20% out of its cost structure – in the face of this year's predicted recession in the Netherlands, and the French central bank's assertion that France fell into a 'mild' recession at the end of 2012. But the carrier has denied reports in local media that it plans soon to take over Alitalia, (whose Italian homeland is also in recession) in which it has a 25% stake.
A spokesman told The Loadstar: "It cannot of course be excluded that one day we could possibly increase this participation. But for the moment, given our present difficult economic and financial situation, it seems not very likely that we shall be able to increase this participation in the very near future. Alitalia remains a major topic and concern of our global strategy."
Reports in the Middle East suggest that Etihad is considering acquiring some of AF-KLM's shares in Alitalia, which it will hold until AF-KLM is in a better financial situation, before completing a cash or share swap.
Integration has been a difficult subject for Air France-KLM. While Martinair has this year become more firmly merged into the fold, with the Dutch cargo airline's employee contracts now under the KLM banner, the two major airlines have yet to reap the full benefits of their 2004 merger.
As Dr Andreas Otto, member of Lufthansa Cargo's executive board said at the end of last year: "AF-KLM used to be our number one benchmark – I used to consider it a key player in the market. But I don't see the focus in their merger."
He added: "We'll see very few professional cargo companies in Europe in the future."
Lufthansa Cargo itself saw volumes fall 5.7% in Europe last year, giving it a load factor of just 51.1%, although Dr Otto predicted a 2 to 3% recovery in Germany in 2013. "Our budget is optimistic. Our chairman expects a lot," he said.
The German airline, which last year faced Frankfurt's night time ban, a squabble with Russia which saw it fail to gain overflight rights, and diminishing German economic strength, is also now seeing increased competition from a newly capitalised AirCargoGermany (ACG). With its part parent, Volga Dnepr, reportedly buoyed by new military contracts, and interline agreements with AirBridge Cargo, ACG has a newfound confidence in the market. Last year it took on two 747-400 freighters from ABC (although it plans to return two older aircraft to Martinair this year), and increased frequencies to Chicago and Mexico City. South America is also on its radar.
Over in the UK (rumoured to be in a triple-dip recession) and Spain (where industrial output fell for the 15th consecutive month in November, with the recession expected to last throughout most of 2013), IAG will spend the year battling with Spanish unions to cut 4,500 jobs from Iberia.
However, the Cargo division seems more confident. Despite a disappointing end to December that "left a nasty taste in the mouth", Dave Shepherd, global head of sales for IAG Cargo, said that increasing numbers of customers plus further integration, including the revenue management system, would help the carrier this year. "We've gown our market share and from a distribution point of view, we will make it easier to do business with us online and through a number of different channels."
He added that although "negotiations around BSAs are getting tougher, and potentially customers are booking less, we have more customers – so more capacity overall has been booked. Our customer base is as big as it's ever been."
Meanwhile, the future of Cargolux is still up in the air, after the Luxembourg government bought out disgruntled shareholder Qatar Airways. While the Chinese HNA Group was in the frame as a new shareholder in November, a meeting between Luxembourg's prime minister and Russia's deputy prime minister in late December again raised the prospect of a deal with Volga Dnepr. Reports in the Luxembourg press stated that the Russian politician proposed a deal between the pair, stating: "Cargolux is like a beautiful bride and Volga Dnepr is a financially strong candidate."
This is not a statement that holds much weight in the air cargo market, however. One seasoned observer said: "Volga Dnepr is probably just trying to find out as much as it can about Cargolux, with no intention of acquiring it. I can't see the value in that pairing."