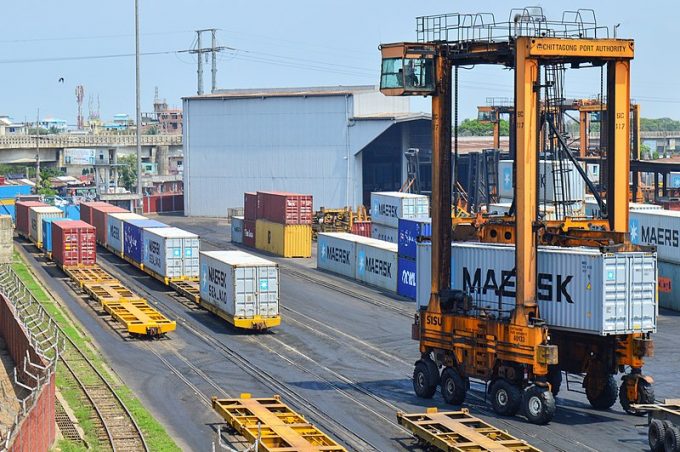 Bangladesh's prime seaport Chittagong is facing significant vessel queues and container congestion in the yard, following last week's Eid ul Fitr celebrations.
Yesterday, some 28 container vessels were at the port, of which 17 were waiting at the outer anchorage.
It was expected to take up to seven days for them to be able to berth, however by today, the number of waiting vessels was down to 14, with 11 unloading and loading containers.
But some 40,306 teu of containers – of a total capacity of 49,000 – were in the port yard today, obstructing day-to-day operations.
Chittagong Port Authority spokesperson Omar Faruk told The Loadstar the congestion had been caused by a slowdown in activity owing to Eid and its aftermath.
"Actually, on Eid, no work took place at the port," he said, and container deliveries from the port yard also stopped.
The Bangladesh Container Shipping Association wrote to the Chittagong Port Authority earlier this month asking for increased berth allocation for container vessels to avoid vessel congestion after Eid. But the plan did not help at the outer anchorage.
MSC's Oel Colombo and osco's Ornella waited seven days to get berth yesterday and today, respectively.