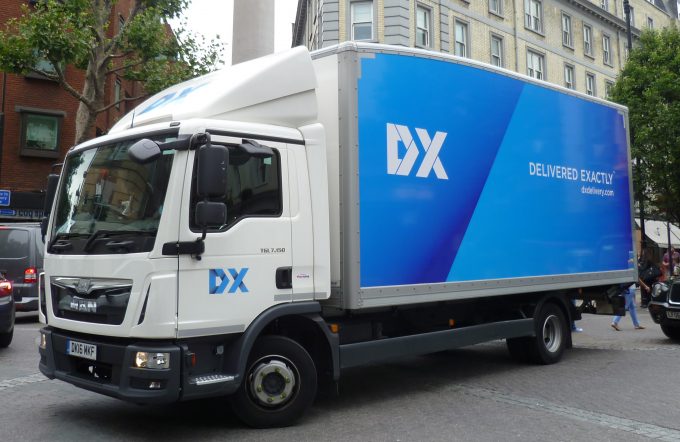 DX Express may have replaced its key executives, but the numbers aren't looking good, recording a £4.4m loss for the six months to December.
Chief executive Lloyd Dunn took control in October following a spate of "managerial missteps", which angered the company's leading investor, and Gatemore Capital managing partner Liad Meidar said he was "thrilled" by the new appointment.
Lost profits notwithstanding, revenue at least climbed 2.7% to £146.6m, and Mr Dunn suggested this was indicative of his turnaround plans bearing fruit.
"Following a review of the business, it's clear there's a great foundation to build on, with leading products and a strong service culture supported by a loyal team," he said.
A key element in his turnaround strategy has been delegating greater responsibilities and authority to general and regional managers across its depots and service centres. And should plans to raise £4m in new capital succeed, this will be invested in new depots,expanding sales teams and enhancing IT capabilities.
"Key to the early success of our plan has been devolving accountability, which is driving business," Mr Dunn added. "It's clear our new structure and strategy is progressing, and this, combined with support of major shareholders, means we can provide necessary investment."
He added: "DX is a sleeping giant. If we keep our focus and momentum, DX will once again be a force to be reckoned with."
Gatemore has approved both the turnaround plans and the decision to raise £4m in new capital. Mr Meidar told The Loadstar: "We are fully supportive of the turnaround plan and are confident in the management's ability to deliver long-term growth.
"The business is already heading in the right direction, and we are pleased to see the clean-up of the balance sheet which will pave the way for future profitability.
"We look forward to working closely with the management team over the course of the three-year plan and beyond."
Divisionally, the company experienced contrasting fortunes, freight revenue was up 15% to £67.4m, but overall saw a £10.9m loss. However, express reported a £7.5m profit on the back of a 6% drop in revenues to £79.2m.
In both instances, the company pointed to a "disappointing" number of new business wins, but reiterated that the turnaround strategy would get it back on track.
"These results were about the new management team getting their heads under the bonnet; this wasn't even the beginning of the turnaround plan," said Mr Meidar.
"It's more about them putting the right things in place, the right people in place and identifying how they're going to go forward."