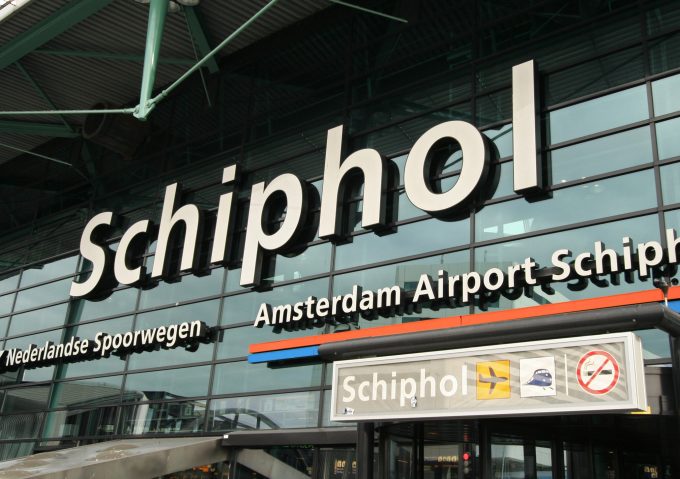 With freighters poised to shoulder a disproportionately high portion of global traffic for the coming two years or more, it is critical that a gateway like Amsterdam Schiphol secures sufficient slots for them.
This will require a collective effort by the air cargo community to make the case for airfreight, highlighting its importance to the national economy.
These were two major conclusions of a webinar, organised jointly by Amsterdam Airport Schiphol and Air Cargo Netherlands, which represents the different stakeholders in the country.
The event harnessed input from several observers to explore the outlook for the post-Covid-19 air cargo industry.
The economic framework looks moderately encouraging, according to Rico Luman, senior economist at ING.
His organisation expects a 4.3% contraction in the global economy this year, followed by 3.6% growth in 2021; while single-digit declines in major economic zones will give way to expansion in the mid-single-digit range next year.
But 2021 will not bring a full return to pre-Covid levels, Mr Luman noted, adding that the global economy should recover faster than it did in the aftermath of the financial meltdown of 2008/09.
"We think we've hit bottom and are opening up again and I think we will recover from now on – at least, if we don't get a second large outbreak. We also see improvement in the PMI," he said.
There is broad agreement that the passenger business will take several years to return to pre-pandemic levels, which has boosted the percentage of cargo volume carried by freighters. And although passenger flights are beginning to pick up, the Holland International Distribution Council expects freighters to take more market share, said its CEO, Remco Buurman.
'Belly freighters' have carried a considerable share of global airfreight, but "we do not see 'belly freighters' as a sustainable solution in the longer term", confirmed Floris de Haan, aviation researcher at Erasmus University Rotterdam.
"At this stage, we cannot tell exactly when 'belly freighter' activities will stop flying into Schiphol, although we have seen a reduction in the number being flown in recent weeks," said Bart Pouwels, the airport's head of cargo.
Manual loading/unloading of the passenger cabin is labour-intensive and requires an extensive protocol, resulting in considerable time increase. Moreover, certain types of goods, such as flowers or medicines, are less suitable for carriage in the cabin, he noted.
Mr Buurman said: "We hope to get more freighter slots at Amsterdam," and pointed out that there had been a shift to cargo airports like Liege and Leipzig, which he expected to continue.
This morning, Leipzig/Halle announced that its cargo volumes in May were 5.4% up on April, with the first five months 1.6% up year on year. But it noted that the growth in large part was related to DHL's hub at the airport.            
Some freighter operators have told The Loadstar in recent weeks they felt Schiphol had not taken their needs seriously. Nevertheless, major gateways like Schiphol are positioned to handle a larger share of cargo. In the absence of point-to-point connections linking second-tier airports, flows are going to be consolidated, believes Mr de Haan.
As passenger traffic builds, steps should be taken to ensure Schiphol has sufficient slots available for all-cargo operations, he said, adding: "It is important to have slot protection for freighters to ensure a balance of belly and main deck capacity."
The dearth of available slots for freighters at Schiphol before the outbreak was, to a considerable extent, the result of unexpectedly rapid growth of low-cost airline activities. Although one of the first casualties of the pandemic was low-cost Flybe, it remains unclear how this segment will fare compared to legacy carriers.
"We expect it will take several years for our [passenger] traffic to recover from the devastating impact of the Covid-19 crisis. A global disruption of this magnitude is unprecedented, which makes it more difficult than ever to make traffic forecasts," said Mr Pouwels. "With the '80:20 use it or lose it' slot rule suspended by the EC for the entire summer 2020 season, slots remain scarce at Amsterdam. A decision about extending the slot rule waiver or not has not been taken yet."
Arjen Donkersloot, a senior consultant at Buck Consultants International, noted that the position of the Dutch government was that unchecked growth was no longer possible. To ensure air cargo interests were not negatively affected by new civil aviation policy, collective action by the airfreight community is required, he emphasised, and urged the industry to go on the offensive rather than wait for the government to formulate policy and then react to it.
To make itself heard, the industry has to highlight its relevance for the national economy, he advised.