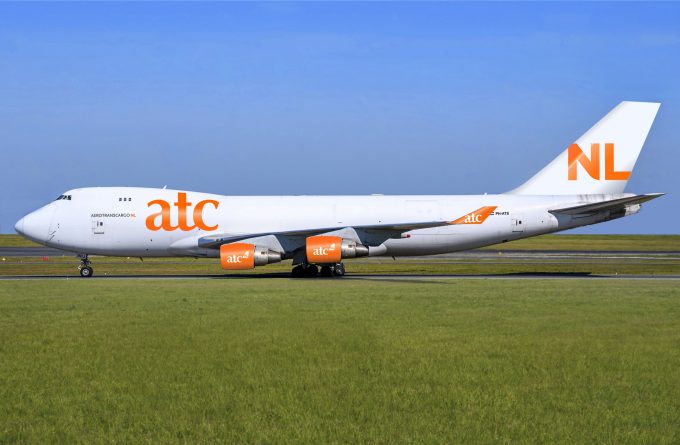 A new Dutch cargo airline has gone bankrupt before it ever flew.
Aerotranscargo NL (ATC NL), which announced its launch to great fanfare in February, filed for bankruptcy this week.
The Dutch carrier was to be headed by former Saudia Cargo boss Peter Scholten. Aerotranscargo NL was registered in December and had been working towards gaining a Dutch AOC in anticipation of starting operations this summer with two 747s. At the launch, ATC NL said it would aim for a total fleet of 10 aircraft.
The Dutch carrier was planning to lease aircraft, sharing a dry-leased fleet with Moldova-registered Aerotranscargo, which has its operational headquarters in Sharjah.
However, one Dutch source said there had been difficulties in setting up the AOC, owing to questions from authorities over ultimate control and financial investment. However, Mr Scholten told The Loadstar earlier this year that ATC NL was founded by him, and majority owned/controlled by him.
ATC NL is thought to have appointed a handful of staff and several contractors to help it get off the ground, but one source said salaries had recently been stopped.
Given the significant windfalls freighter operators are currently enjoying, observers questioned why more EU-originated investment was not available to the fledgling carrier.
One airline source said: "Right now, 747 operators are making a mint – so how do you go bust in a market like this?"
Another source said it was likely that there may be a similar initiative in another EU country, such as Romania.
An EU AOC allows carriers greater access to various markets and commodities than a Moldovan one. The majority of Moldovan carriers, ATC excepted, are not allowed to fly in the EU, over safety oversight concerns.
According to Aviation Herald, ATC has had very few difficulties, the most recent report being  from January, where a hydraulic system failed in Hong Kong and a 747-400's landing gear would not retract.
This week, Belgium's federal government mediation service for Brussels Airport said it had reported Aerotranscargo to the Belgium Mobility and Aviation administration for "several alleged infringements" of noise regulations.
Edited May 21 to reflect that Aerotranscargo NL was not a subsidiary of Aerotranscargo (Moldova),