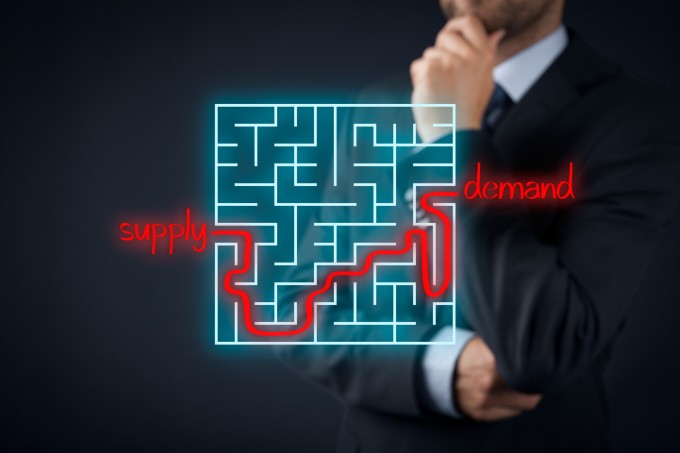 A deepening conflict between company finance and logistics departments is resulting in inaccurate forecasting, according to one major shipper.
Those aiming to boost figures for shareholders are set against company colleagues trying to manage flows in what has been called "a strained relationship".
One demand planning manager (DPM) from one of the biggest global shippers in the consumer sector, recently singled out some board members for being unable to read the business cycle, yet promising stakeholders very ambitious targets – which, in most cases, are out of whack with reality.
Talking on the basis of anonymity to The Loadstar, the DPM said the "strained relationships" between DPMs and logistics managers (LMs) were "very likely to persist if the current market turbulence and uncertainty surrounding volumes are not properly reflected in accurate forecast and targets produced by senior executives".
The source added: "We have our own dedicated freight forwarder, but I am not sure what it thinks of us; because for it to be efficient, our forecasts should actually be aligned with this sluggish business cycle. And they are not."
A financial advisor told The Loadstar there were certain signs of stress all along the value chain. "Share the pain" is the name of the game, he said.
"Things are tough for those unlucky fellas who must predict volumes accurately and make sense of them at a time when volumes themselves are falling across a wide range of products."
He said the end result was that internal accuracy metrics have become more volatile, and, as such, much harder to manage.
"The work of DPMs has become particularly challenging," the advisor noted, adding that "part of the problem also is represented by budget allocation, which tends to favour shareholder-friendly activity over corporate efficiency."
Between a rock and a hard place
DPMs usually work alongside LMs, who are in charge of inbound and outbound flows. Inevitably, LMs depend on DPM projections to properly manage volumes and orders to and from warehouses, but now find themselves, according to the shipper source, "between a rock and a hard place, because demand planning has become more of a guessing game and pressure from management has become harder to tolerate".
He added that the internal "accuracy risk model of our group – according to which my performance is gauged – is often plainly wrong when volumes fall, because the range of products sold could shrink swiftly."
There were no signs that pressure was abating, and as such, standard deviation, variance and other metrics had become "pretty useless".
"We are not selling many printers, and a few other products are similarly troubled. The larger the portfolio of products, the higher the volumes of goods being sold, given a certain brand power and relatively inelastic demand for the goods, the more accurate demand planning should be, with key accuracy metrics hovering around levels that make any sense.
"But in this world, even some cool gadgets such as smartphones are cool no more," he added, noting that they lack the innovative appeal and features that made their fortunes in the past few years. So, unsurprisingly, new launches will cater to a much smaller market, and they might perform badly.
"Any incremental sale from, say, Apple or Samsung, or any other top-end manufacturer, will continue to be significantly lower than in the past, given the level of replacement demand as well as alternative, cheaper products for the goods they produce."
Amid all this, he said, executives reiterate their targets weekly. "My feedback is the same all round: I do not know how to justify their predictions.
"For some markets I am seeing accuracy metrics some 85% outside the high-end range," he said, particularly when looking "at series for single products or lower volumes – the latter is our new reality".
There is so much politics involved, he revealed, that those who are asked to perform demand forecasts at times "have to forget current market conditions and be bullish regardless".
Inexperience to blame
Some blame it on a change of professionals in the market.
One experienced manager told The Loadstar: "During my time with DHL-Global Forwarding, I saw more and more 'logistics professionals' being replaced by academics, people with university degrees.
"DHL-GF now has more academics in management than at any time in the past. Yet, the financial results are the worst they have ever been. The two simply do not equate. I find this a very interesting analogy," he added.
He argued that DP-DHL CEO Frank Appel had "systematically prevented 'logistics professionals' from being promoted within the company, leaving a firm [DHL-GF] today worth considerably less than DP-DHL paid for it.
"The starting point for the demise of DHL-GF was surely the failure by management in Bonn to appreciate the value of the logistics professionals who built the company through hard work and 'on the job learning'."
He added: "It is a strange industry, because even with a degree in supply chain or logistics it is almost impossible to start in management and be a good manager. There are just so many pitfalls and this knowledge only comes with experience."
A spokesman for DHL GF responded: "Deutsche Post DHL Group prides itself in attracting and employing the most suitable candidates for any available job, and, we are proud of our track record.
"The current performance of our forwarding business is the result of the efforts of an experienced team. Operating profit increased in the first quarter from €17m in the previous year to €51m in the first quarter of 2016.
"This considerable rise in the division's profitability is a clear indication of the positive effects of measures introduced in the past year to improve operating performance at Global Forwarding, Freight."