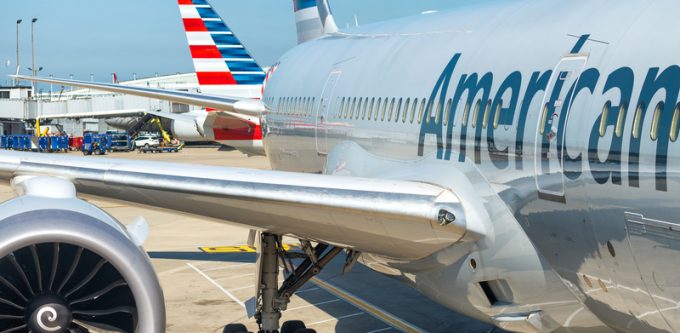 American Airlines (AA) is suspending flights to Hong Kong.
The service is one of the temporary casualties of problems with Boeing's 787 Dreamliner production that are affecting the airline's expansion plans.
Boeing's output of 787s slowed to a crawl last month as new problems surfaced after a number of issues this year, from defective titanium parts to problems with passenger and cargo doors.
For AA, it means a significant shortfall in widebody capacity for the coming season.
The airline was scheduled to receive 14 787-9 aircraft this year, but only one has been delivered so far and AA finds itself viewing the coming year with longhaul international flying at some 80% of pre-Covid capacity – as opposed to the 89% management had planned.
This is forcing the carrier to pare down its plans for 2022, with the Hong Kong market the most prominent victim. AA is also dropping Edinburgh and Shannon from its schedule for the time being, and it won't resume service to Dubrovnik and Prague this spring, as originally planned. Flights from Dallas to Beijing and from Seattle to Shanghai and to Bangalore are temporarily suspended.
In addition, AA is curtailing flights on some sectors: LA to Sydney goes back from daily to three flights a week; and frequencies are going to be reduced from Dallas (DFW) to Shanghai and Santiago; and from Miami to Buenos Aires.
The loss of the Hong Kong service means AA must drop this market altogether – feeding it through interline arrangements is not an option, as interlining has been drastically reduced in the pandemic, explained Roger Samways, VP commercial, cargo.
He reckons this may change in the coming year on some sectors, however: "We're already beginning to see it in one or two of our markets in Europe."
Mr Samways is sad about the suspension of the Hong Kong flights. If AA had a widebody to spare, this would be among the top destinations, he said, but at this point, all the carrier's widebodies are in use.
A lot have been deployed on routes to the Caribbean, Mexico and Latin America and in US domestic markets, reflecting the recovery in the passenger business, but next year, this capacity will be mostly shifted to long-haul international routes.
The shortage of lift affecting plans for 2022 means cargo is going to be impacted, but not as much as may seem at first glance, said Mr Samways, as the network is already limited. Quite a few of the current sectors served with widebodies, such as DFW-Cancun or DFW-Orlando, are not strong cargo markets, he pointed out, adding that fielding widebodies on these sectors has been better for AA's bottom line.
The airline's pure cargo flights have decreased over the year as passenger business picked up. They are now down to routes from Los Angeles and DFW to Shanghai and between DFW and Incheon. They will continue through the first quarter, Mr Samways said.
With aircraft deliveries expected to resume next year, AA will increase its cargo capacity by over 20%, and it will expand further in the following years, as 25 new 787-9s are scheduled 2023-2025.
At this point it is unclear when Boeing will resume 787 deliveries, Mr Samways said. According to some observers, output of Dreamliners will ramp up again in February or March.
Some of AA's domestic widebody capacity will remain in place next year. For the cargo division, this is important, as these flights offer more connectivity to link flows to and from Latin America with intercontinental traffic – "an important part of what we do", Mr Samways said.
In the coming year, this traffic, as well as origin and destination flows for US clients, is set to expand, chiefly across the Atlantic, as much of the widebody plane shifts serve to strengthen AA's presence in this sector. It will beef-up flights to Barcelona, Lisbon, Venice and Rome.
"It looks like Asian passenger travel will be slower to recover because of government restrictions," said Mr Samways.
AA is, however, adding one transatlantic destination that offers some connectivity to points in Asia. In June, the airline intends to launch flights from New York JFK to Doha.