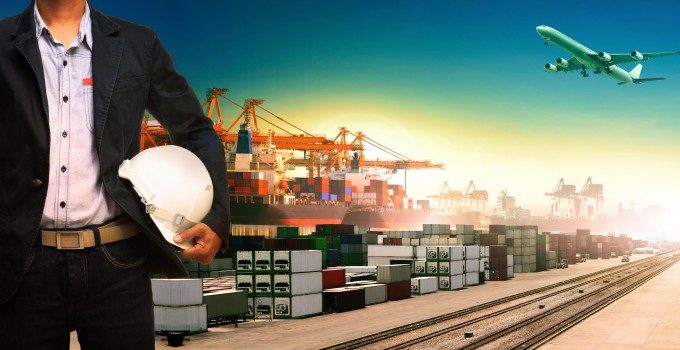 Deutsche Post-DHL said yesterday its under-pressure freight forwarding unit, DHL Global Forwarding (DGF), had begun its turnaround – despite reduced air and sea freight volumes in the third quarter.
Reporting its Q3 financials in Bonn, DP-DHL group chief executive Frank Appel (pictured) confirmed he had taken personal responsibility for the division while a long-term successor to Roger Crook, who resigned in the wake of the failure of its New Forwarding Environment (NFE) IT project, is sought.
Mr Appel said year-on-year Q3 volumes in both air and sea had declined as a result of a more "selective approach to contracts", which, he said, was supported by an increase in gross profit per shipment in both modes.
Air freight volumes for the period were 896,000 tonnes, a 13.2% decline on the 1.32m tonnes n the same period last year, while the gross profit per tonne increased by 16.7% from €390 to €455.
In sea freight the changes were less marked. It booked 754,000 teu compared with 765,000 teu last year, a drop of 1.4%, while gross profit per teu rose 2.1%, from €220 to €224.
He argued that the group had already begun to see "positive effects" from a series of turnaround measures, outlined in May.
The company publicly confirmed last month that the write-of costs associated with the NFE project was €345m, but Mr Appel claimed the system had not been a complete disaster, as it gave DGF a part-platform to continue its IT "renewal".
"We developed a middleware architecture and we will use it to roll-out further developments. It allows us to use our own products as well as products in the market – which have yet to be decided," he said, adding that IT through the organisation would be changed on a piecemeal basis.
"In Germany we call this a 'best of breed' process, rather than the big bang approach we were undertaking with NFE.
"It is a better approach, easier for the organisation to digest and implement, because we can work step-by-step rather than renewing the entire organisation in one go," he said.
He added that the changes could vary region-to-region, or even country-to-country, and that the decision on which new systems to deploy would "focus on customer and front line needs", and come with the "intense" involvement of staff in particular stations.
Chief financial officer Larry Rosen said ongoing costs of IT renewal would now be around €60m a year, of which "a maximum €10m" would be capitalised. This compares with the €100m a year NFE cost.
DP-DHL had also had to write-off another €200m, mostly due to regulatory changes.
It reported plummeting group-wide EBIT of 70%, from €677m in the third quarter of last year, to €197m – due to the two write-downs. Revenue increased by 3% to reach €14.4bn.
The group's supply chain management division won €262m of new business in the quarter, and renewed a large-scale contract with the UK's National Health Service, and is undergoing a cost-restructuring programme which is expected save €150m over the course of the full year.