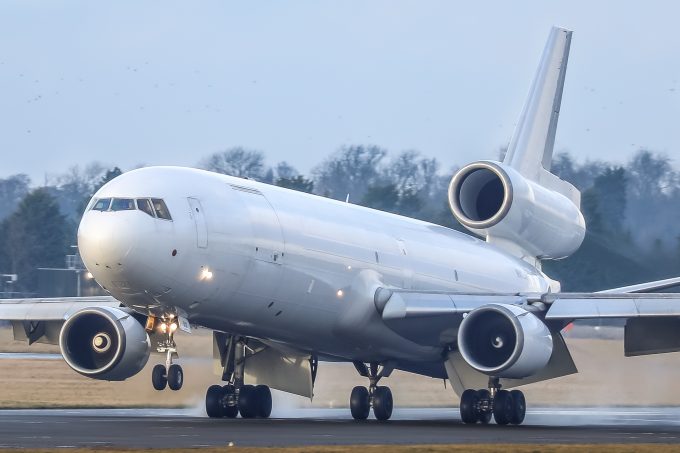 Western Global Airlines is to begin operating a weekly MD11F between Nairobi and Doncaster Sheffield Airport – the Yorkshire gateway's first scheduled cargo service.
Cargo manager for the airport Dayle Hauxwell told The Loadstar Network Airline Management was running the service and would also have access to an occasional Atlas Air 747F on the route.
"We have made a big effort and investments in recent years to turn the airport into a dedicated port of entry for perishables, which we achieved last year," said Mr Hauxwell.
"This, we hope, will be the first of many scheduled cargo service wins, and we are looking to expand into other perishables markets."
The service, which will fly Nairobi-Doncaster-Liege, is expected to see roughly 3,500 tonnes of cargo transported each year from the Kenyan capital, including flowers and vegetables.
"The contents of these shipments will be broken down for more than a dozen third-party shippers and will be destined for multiple consignees, including the big perishables importers," said Mr Hauxwell.
Commercial director of Network Airline Management Andy Walters said Doncaster had been selected because of its 24 hours a day service, without being slot restricted.
"Doncaster Sheffield Airport is very freighter-friendly and considerably less congested than other locations, and it also has a very proactive team," said Mr Walters.
Mr Hauxwell believes the deal opens up an opportunity for UK export freight, but said exports on the return leg of this journey to Liege would be down to Network Airline Management.
"Our entrance into this market is further evidence that the cargo operation has established an international reputation as the UK's most freighter-friendly airport," said Mr Hauxwell.
"And we believe this is just the beginning, as the industry recognises the benefits offered by Doncaster Sheffield Airport."
Previously, Doncaster's main cargo business had been through ad hoc movements, mostly out-of-gauge.
Meanwhile Yangtze River Airlines is to operate a handful of charter flights between Chicago, Seattle and Tianjin on behalf of company Shenzhen Fishing Forever and Chinese fruit and vegetable trader Dalian Yidu.