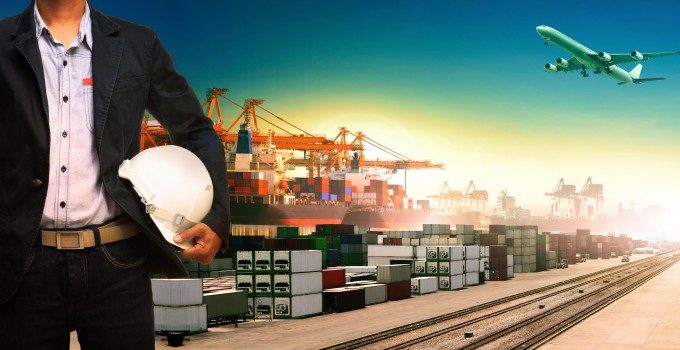 Dnata has finally lifted restrictions on cargo into Dubai International Airport (DXB), because the backlog has been cleared, it told airlines yesterday.
But the news, by email, came too late for some "disappointed" carriers that are complaining of additional costs for shifting cargo during the congestion and a lack of clarity from the monopoly handler.
"Freight Gate 5 is now free of any backlog and showing healthy spare storage capacity … with the delivery process in good shape, keeping pace with import flows," wrote Kevin Ennis, vp cargo business development.
"A problem we encountered, even prior to the consolidation of cargo handling at our DAFZA facilities, still persists during peak hours, we will continue working with the agent community to let them take advantage of our discounted off peak periods to better spread the workload at our docks."
He added that similar problems at Dubai World Central (DWC), to where airlines are being encouraged to switch operations, had also eased.
"We are also happy to confirm that DWC – as planned last year – has relocated all project/charter cargo activities to the adjacent FG9 plot, and is in good shape to handle your increasing offline cargo and cargo on scheduled freighters," carriers were told.
Dnata, which has been under fire due to congestion problems in Dubai since November, is accepting outbound and transit cargo from another location for uplift from DXB.
One carrier, which preferred not to be named, said it had incurred extra charges for the problems which resulted in cargo being left behind.
A spokesman at Etihad, meanwhile, blamed "a lack of clear guidance from Dnata". The carrier had to increase its trucking schedule in response to the problems, with an hourly service between Abu Dhabi and DWC and every two hours with Sharjah.
But one of the main concerns was the congestion that built up at Dubai World Central, the airport hoping to attract the bulk of Dubai's cargo volumes.
Etihad's spokesman said: "There have been some delays in inbound breakdown at DWC, which is disappointing, given the Dnata assumption that DWC is the answer to the capacity crunch at DXB."
There has been some resistance to a move to Dubai World Central. Although Cathay Pacific moved its freighter operations to the new airport at the beginning of February, and Qatar Airways moves there in March, other carriers have been less accommodating. Lufthansa said last week that it would not leave Dubai International when capacity is reduced there for runway repairs between May and July. It is more likely to cut some services to Dubai altogether, while its freighters will continue to fly to Sharjah.
"We have no plans to move to the new airport … I don't see the infrastructure yet being ready for our widebodies," Carsten Schaeffer, vp of sales and services for Southeast Europe, Africa and Middle East/Pakistan said at a media briefing.
The decision relates to the higher costs – and risks – of splitting passenger operations.
A spokesman for the carrier told The Loadstar: "We have no intention to move and, with the construction of a new satellite next to Terminal 1 at Dubai International Airport, there is a new home being prepared for some foreign airlines. Lufthansa Group will use these facilities.
"A split operation during the months of runway closure does not make sense at all."
Mr Schaeffer said the airline would, however, consider moving when the infrastructure is ready.
"We all know what the plans are [for DWC] and we look forward to it. Infrastructure is key to our business."
Dubai World Central, which enjoyed a December peak in volumes (which no doubt helped caused the congestion), said cargo had grown 15.9% in the fourth quarter of last year.
But– sure to dismay Dubai Airports and its plan to boost business at DWC – over the full year, freight volumes fell 4.5%, to 209,209 tonnes.