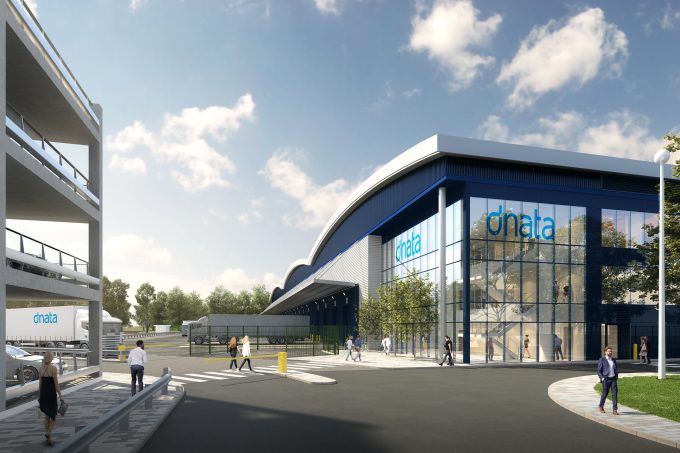 Dnata is to build a new 250,000 sq ft warehouse at Heathrow, to be known as Dnata City East.
The facility has planning consent, allowing Dnata to go ahead with a building to complement its existing facilities.
Dnata City East will be one of the largest ever off-airport pre-lets at Heathrow. Opposite the Heathrow Cargo Terminal and next to the Southern Perimeter Road, it will give the handler easy access to the airport's operational areas.
"Dnata City East will help us to accommodate increased cargo handling demand from our growing portfolio of clients at London Heathrow at the time when the airport is on the cusp of major expansion," said UK CEO Gary Morgan.
The land is owned by Aberdeen Standard Investment's AIPUT fund (Airport Industrial Property Unit Trust), which has put significant investment into Heathrow.
"Securing a state-of-the-art warehouse of this size in a prime location builds on our relationship and real estate work with AIPUT and puts us in a strong position to handle the airport's cargo handling requirements of the future," added Mr Morgan.
Heathrow's planned expansion with a new runway, meanwhile, is to go through the courts again.
The Mayor of London, five local authorities and environmental campaigners are taking the case to the High Court on environmental grounds, while failed bidders backing the Heathrow Hub plan, claim the decision process, by which the runway was agreed, was flawed.
Another expanding airport, however, also has environmental concerns on its mind. Hong Kong handler Hactl has installed 13,000 sq ft of solar panels on its SuperTerminal 1 facility, giving it the electricity generation capacity of 160 kWp, which it will feed into the power grid.
"This is a major step forward in Hactl's Green Terminal project, and will make a significant contribution to our efforts to minimise our terminal's environmental impact," said chief executive Wilson Kwong. "We believe Hactl has once again set an example for others to follow.
"Given the size and nature of buildings in the world of air cargo and logistics, the scope for similar installations is enormous; and there is a strong economic argument as well as an environmental one."