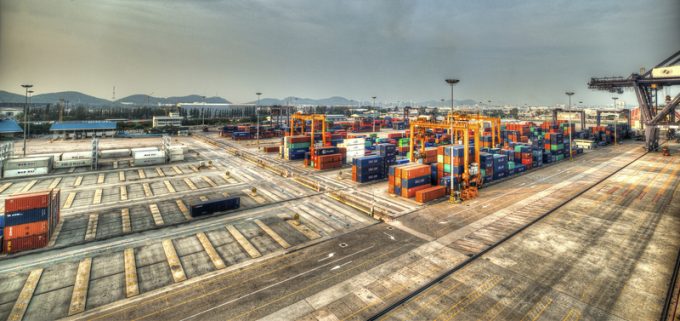 Amid worsening port congestion in South-east Asia, carriers are seeking new digital solutions to improve landside container logistics.
While things at Yantian may be improving, the bottleneck of schedule delays and cargo backlogs could still take weeks to unravel, and reports surfaced this week of new congestion in Singapore.
Ocean Alliance members CMA CGM and Cosco each plan to skip a scheduled call at the major transhipment hub.
Elsewhere in South-east Asia, gateways such as Thailand's Laem Chabang are also grappling with deviating shipping schedules and the ripples from China's congestion, all putting further pressure on the scarcity of empty containers.
Therefore, says Alvin Ea, co-founder and CEO of Singapore start-up Haulio, the need for efficient landside container logistics and fast truck turnaround times has never been greater.
He told The Loadstar: "As the port had to reallocate resources to ship-side activities to lower container dwell time and vessel turnaround times, Singapore has seen a surge in interterminal haulage demand."
Founded in 2017, Haulio operates a digital platform matching hauliers with containers for first-mile moves between a port and a customer's warehouse, boasting more than 90% of the city's hauliers on the platform. Originally it operated only in Singapore, but Haulio expanded to Thailand last year, snagging CMA CGM as a customer.
Mr Ea said: "In Thailand, there have been more erratic peaks and troughs in the movement of boxes from Laem Chabang Terminal to Lat Krabang ICD, given the uncertain schedules, and this led to the need for hauliers to pool capacity and volumes to better match return round trips – something Haulio Thailand aims to facilitate digitally."
Furthermore, he said, container shortages and schedule delays at both Singapore and Laem Chabang had caused chassis detention periods to worsen, leading to a tightening of haulage resources, which, in turn, forced the vicious congestion cycle to continue: depot and terminal backlogs increasing as a result.
"However, having better visibility of demand forecast and resource management can ease congestion, as it allows information and resource pooling to be facilitated further," added Mr Ea.
"Haulio's solutions include integration with the port community system to provide real-time information of vessel berthing schedules, as well as live track and trace of inland container haulage beyond the port."
And digital container matching could also help alleviate some equipment shortages, he added.
"We are encouraging container reuse and exchange between key stakeholders by providing data insights to facilitate the trigger for a match, in collaboration with several other digital platforms across the region, such as Avantida and Matchbox Exchange.
"Such innovation can not only reduce carbon emissions, but also the need to queue at depots, which can ease the congestion in the chain."