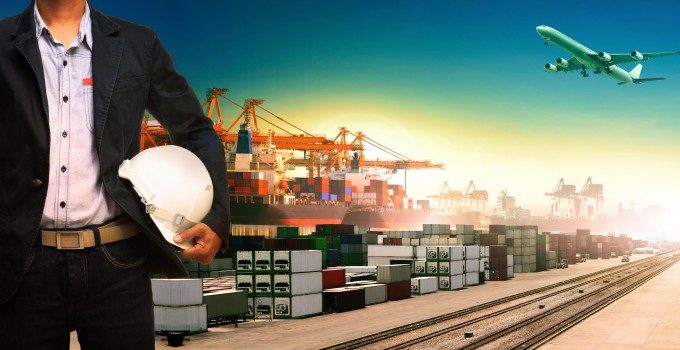 The proposed initial public offering (IPO) of Hong Kong-based freight service provider Kerry Logistics Networks took another step forward when parent company Kerry Properties delivered a series of documents to the Hong Kong Stock Exchange.
According to the documents, which followed an investor roadshow, the company is looking to price each share in Kerry Logistics at HK$8.80-$10.20 (US$1.14-$1.32),  leaving Kerry Properties with a 42.5% stake in Kerry Logistics and ultimately netting it US$245m-2$84m.
If the partial IPO goes through, Kerry Logistics would have a total capital of US$1.8bn-$2.2bn.
In addition, the documents noted a 2013 profit forecast for the logistics unit of US$236m, after the transfer of a warehouse in Kowloon from Kerry Logistics to Kerry Properties. In comparison, Kerry Logistics made a pre-tax profit of US$214m in 2012.
No date for the IPO has yet been set, and the company has still to issue a prospectus to potential investors – many of whom are likely to be international.
However, it has begun to outline the strategic reasons behind the move, and said Kerry Logistics had grown to a sufficient size which "merits" its own listing.
"Both the company and Kerry Logistics consider that the proposed spin-off could better reflect the value of Kerry Logistics Group on its own merits and increase its operational and financial transparency," it said.
The group said the separate listing would allow the logistics unit to independently access equity and debt capital markets, as well as arrange its own banking credit facilities; while it would also give it the ability to offer employees equity-based incentives, which it argued would mean it would be better placed to attract top industry talent, while also making its executive team more publically accountable – which, in turn, it is believed would further improve the company's performance.
"The separate listing of Kerry Logistics will lead to a more direct alignment of its management's responsibilities and accountability with its operating and financial performance. This is expected to result in enhanced management focus, which should in turn lead to improved decision-making processes, faster response time to market changes and increased operational efficiency.
"The management of Kerry Logistics will be under heightened scrutiny from the investor community and it will be possible to measure their performance against the stock market performance of Kerry Logistics relative to publicly-traded industry peers. It will also be possible to link management incentives to such performance, thereby increasing management motivation and commitment," it said.
For the parent company, the chief benefit is that would be able to concentrate on its core property business.
While there is still no guarantee that the IPO will take place – the company is understood to be looking for commitments to all available shares before it goes ahead with the float.
However, helping pave the way for the process, last week saw the resignation of William Ma King-Wai from the executive board of Kerry Properties "so as to attend to his duties as group managing director and executive director of Kerry Logistics Network".