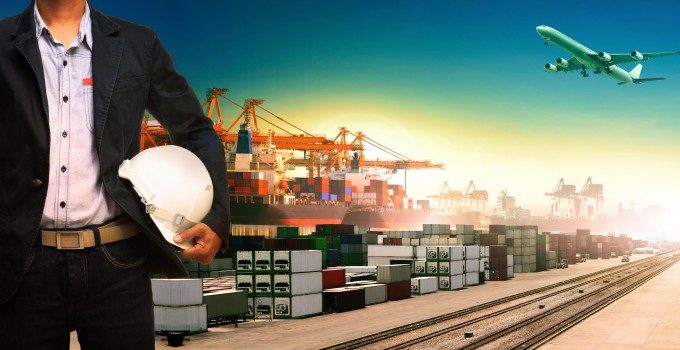 E-shipping solutions could be a way to arrest Vietnam's declining trade competitiveness in south-east Asia, according to Maersk.
In a trade report this morning, the company claims that despite Vietnam being expected to post 5.5% GDP growth this year, this is lower than regional rivals Laos, Cambodia, Myanmar and the Philippines.
In addition, logistics expenditure remains high – at around 25% of its GDP, it is among the highest in the region – and companies are forecast by the World Bank to spend as much as $100m a year on import-export clearance delays this year, which could rise to $180m by 2020.
Maersk Line's Vietnam & Cambodia director general, Bich Nguyen, said: "One of the reasons that result in additional operational costs and lower productivity for enterprises is that government regulations are sometimes vague and open to different interpretations."
That said, in the first quarter of this year, Maersk Line saw year-on-year container volumes to Europe grow by 19%, while imports from Europe rose by 34% and exports to the US increased by 9%.
Ms Bich added: "The market growth we experienced in the first quarter mirrors the trends in Vietnam's overall trade balance.
"The domestic economy may continue to be hampered by the slow pace of structural reforms of state-owned enterprises and the banking sector, but its heart – manufacturing and production – still remains robust."
However, Vietnam remains a riddle. The World Bank's recent assertion that the country's competitiveness is on the decline is at odds with the fact that it is has one of the most under-utilised deepwater port complexes in the world – if not the most underused.
In a recent speech at the TOC Asia conference in Singapore, Soren Pedersen, vice-president of US-based terminal operator SSA Marine International, which operates two facilities in the country, claimed that there was 4-5m teu of spare terminal capacity in the Cai Mep region, at the apex of the Mekong delta.
Much of that was built during the heady pre-recession days before volumes on the Asia-Europe trade tanked, but when the cost differential between producing low-value consumer goods in China and Vietnam was already becoming apparent and a number of multinationals were switching production away from the traditional manufacturing heartland of China's Pearl and Yangtze river deltas to the Mekong.
And the Cai Mep facilities were built on the understanding that the congested inner-city terminals in Ho Chi Minh City were to be closed as port operations moved nearer to deepsea shipping lanes.
Not only are the city facilities draught-restricted, but the truck traffic they cause has long created chronic congestion on the streets of the country's commercial capital.
But these closures have not happened and the terminals continue to handle a large slice of the region's box traffic.
According to The Loadstar's local sources, this is as a result of two reasons – the first concerns the way that local work councils operate in today's communist societies. Each municipality has a works council that takes a percentage of revenues from the businesses that operate within its boundaries – as a result there is considerable opposition from the powerful Ho Chi Minh City works council that receives sizeable funds from terminal operations and is understandable blocking the transfer of those revenues down the Mekong to the works council under whose jurisdiction the Cai Mep terminal falls.
The second issue is possibly more intractable. Many of the Ho Chi Minh City terminals continue to have the Vietnam Navy as a major shareholder, and it uses its dividends as part of its funding. With the escalation of regional tensions with China over the disputed Spratley Islands, the navy has a strong argument that it needs all the money it can get for its response to the Chinese threat.
It is an intractable situation, given that the international terminal operators which built the Cai Mep facilities – Hutchison, APM Terminals and PSA International, as well as SSA Marine – are currently seeing a risible return on their investments, but it is not without solutions.
Firstly, there is Vietnam's involvement in the Transpacific Partnership (TPP) trade talks between the US and the ASEAN bloc.
"This will have profound effect on Vietnam," said SSA's Mr Pedersen, "US officials have said the country that has most to gain from the agreement is Vietnam, and exports of apparel and footwear could double, as it will hugely increase its role in added-value manufacturing services such as yarn-spinning and dyeing. And since China is not part of these talks, there could well be a further migration of manufacturing to Vietnam."
As second cause for optimism, one that Mr Pedersen is trying to sell to deepsea and intra-Asia operators alike, is the use of the Cai Mep facilities as a secondary regional box hub, especially for the Asia-Europe trades.
"The maximum feeder size for Bangkok is 700teu at 14 tonnes. From the Thai hub of Laem Chabang to the deepsea hubs around the Singapore Straits it is nearly 1,000 miles; from Laem Chabang to Cai Mep it is just over 500 miles, which means two round trips per week rather than one – it's an opportunity for feeder lines," he said.
Maersk's intra-Asia subsidiary, MMC Transport, saw first exports from Vietnam grow at 8% year-on-year, while it said feeder volumes to the hub ports of Singapore, Shanghai and those in Malaysia "also showed extremely strong growth".
Albert Van Rensburg, country manager for Vietnam and Cambodia, said, "MCC Transport remains excited by the continued strong growth of the intra-Asia market, both to and from Vietnam. Despite continued downwards pressure on freight rates we have been able to maintain healthy year-on-year growth by focusing on profitable tradelanes, instead of just volume growth."
Lastly, Vietnam has one of the quickest take-ups of IT technology in the region, and Maersk Line's Ms Bich said this represents a clear short-term opportunity to gain efficiencies.
"E-solutions mean less time, less mistakes, and less – if not zero – additional cost being incurred due to documentation errors. Exporters and importers can benefit from consistent service and transparent processes.
"As Vietnam seeks to compete in the world economy and trade in higher-value-added goods, then just-in-time production, transaction speed and reliability of service will be key."
But there are lingering structural issues. An Economist Intelligence Unit report released this morning notes that the country's allure may not be as bright as first seems.
"Vietnam has a similar rate of wage growth as China, but an appreciably slower rate of productivity growth," it says.