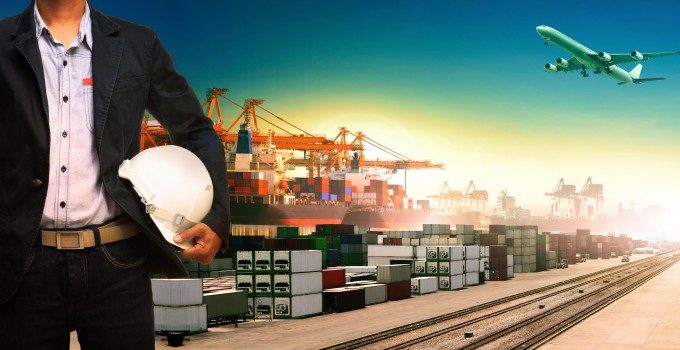 Indonesia state-owned port operator Pelindo III has begun operations at recently opened Terminal Teluk Lamong (TTL).
Located in Gresik, East Java, the terminal began operations on 1 March and is part of the operator's plans to ease congestion at Tanjung Perak, in neighbouring Surabaya, the country's second largest port.
TTL operations director Agung Kresno Sarwono told The Loadstar the company expected to handle 400,000 teu within the next year. The terminal has a total capacity of 1.6m teu.
However, he admitted the international carriers needed to reach that capacity were yet to formally commit to the terminal.
"To be honest, there is no contract signed with an international shipping line yet, but verbally those that intend to call at TTL are Samudera Indonesia, Maersk Line and Evergreen," he said.
TTL is utilising a number of new port technologies and IT systems to ensure high productivity and to raise the standard in Indonesia container supply chain. For example, Mr Sarwono said, TTL was the world's first terminal to implement the combined terminal tractor and automatic docking system developed by French manufacturer Gaussin, which can be seen in this YouTube video and could significantly increase productivity rates.
He added: "Now the trial of the automatic stacking crane is running well, hopefully the full operations with gate automation is going to be ready by 1 May."
Indonesia is implementing a massive investment programme in much-needed port infrastructure upgrades, with the government seeking $7bn in foreign investment to complete four deepsea port projects by 2018.
President Joko "Jokowi" Widodo, who took office seven months ago, has been quick to recognise the shortfalls within Indonesian supply chains – specifically the long dwell times experienced in its ports. A logistics task force has been set up to reduce average the dwell time from seven-to-nine days to at least three-to-four days.
But will the new technologies at TTL shorten dwell times for shippers? Mr Sarwono explained that improved port productivity would reduce vessel turnaround time, while other factors were in play for landside productivity.
"The availability of a quay with high productivity is there. But to shorten the dwell times for shippers? I don't think so, given that the dwell times of containers now depends on the shipping line and the consignee to do clearance."
Indeed, President Widodo's logistics task force will concentrate on reforming the pre-customs clearance process to reduce dwell times and boost port efficiency.
"There are a lot of things to consider, such as the system and the regulations – I still see some of the regulations overlapping. From the transport ministry, trade ministry, and local government, everything needs to be synchronised to support the logistics system," Mr Sarwono said.
According to current estimates, 85m Indonesians now have internet access, creating a surge in demand for e-commerce logistics solutions. And, given the high numbers living outside major urban hubs, the need to improve port and hinterland infrastructure is greater than ever.
To accommodate such growth, Mr Sarwano believes water depth, port equipment and inland transport must all be improved to reduce costly air freight.
"Most of Indonesia's ports cannot accommodate super post-panamax vessels – the water depth is the main issue, and the equipment capacity also does not support these vessels.
"Too many islands don't have 'good' ports to support container vessels, rail transportation and a toll road in all the islands along Indonesia.
"In some places in Papua they use aeroplanes to carry diesel fuel for power plants – how expensive is that?" he said.