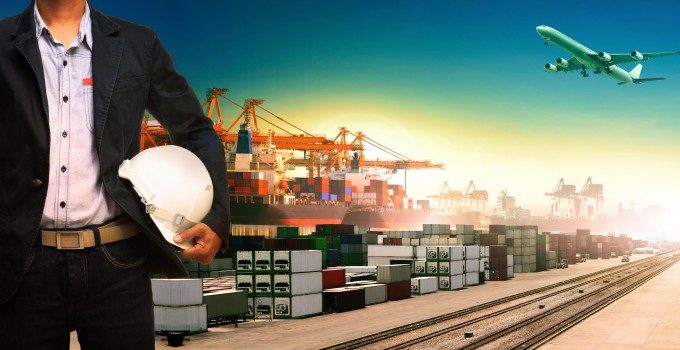 Germany-headquartered global logistics player Dachser recorded strong growth in ocean and air freight across Asia-Pacific in 2014.
Dachser's Asia-Pacific network expansion fuelled a 20% increase in ocean freight to 203,900 teu, and a combined 7.8% increase in air and ocean shipments to 355,600.
Edoardo Podestá, managing director of Dachser Air and Sea Logistics Asia-Pacific, told The Loadstar that despite the general slowdown in economic growth across the region last year, Dachser was able to increase volumes by consolidating local network operations.
"It was a combination of taking full ownership of joint-venture companies in Asia and organic growth. Our ambitious strategy means that we have expanded our network all over the world.
"We have also seen opportunities to expand our business in flat markets both through increasing market share and strategic acquisition."
Revenue totalled €336m, up 1.85% on 2013, while three new offices were opened in Asia, expanding the network to 61 locations.
Dachser's success in the US continued, where its subsidiary, Dachser Transport of America, increased revenue by 16% to $192m. Globally, the company grew by 5.2% in additional revenue.
Meanwhile, Dachser's strong regional results support analysis by Transport Intelligence (Ti) that global supply chains could be giving way to regional ones, with the majority of logistics growth coming from emerging markets.
Ti's Global Freight Forwarding 2015 report also highlights the persistent challenges shippers and 3PLs are experiencing in the ocean freight market. Excess capacity, the introduction of mega-ships and low freight rates have resulted in increased volumes for many forwarders.
Dachser's Mr Podestá described what he saw as the main obstacles when handling ocean shipments: "The main problem we see is the poor on-time performance of most carriers around the world in port-to-port operations. The poor schedule integrity can compromise our customers' supply chains.
"Port congestion provides another challenge, as it is difficult to know when cargo will be released."
For Dachser, a key solution has been the consolidation of its network across Asia, so customers benefit from improved supply chain efficiency and cost savings. And growing ocean volumes have enabled them to negotiate better freight rates with carriers.
On the evolving shipper-forwarder relationship, Mr Podestá explained that shippers were becoming more knowledgeable with their freight procurement strategies.
"Our customers have a greater understanding as buyers of outsourced logistics services and many are benchmarking our services against other logistics services providers," he said.
This trend of shippers comparing logistics providers was highlighted in the recent Ti report, which also describes the traditional freight forwarding model as being "under threat" due to competition from freight brokers, e-commerce logistics start-ups and new entrants looking to capitalise on under-served logistics markets through strategic acquisitions.
However, Mr Podestá believes investment by Dachser in Asia means it can continue to improve its service offering, and that 3PLs have the ability to adapt.
"3PLs are investing in the services they provide to customers by supporting more complex supply chains and offering value added services. And they have the flexibility and resources to provide a comprehensive range of services including air and ocean," he said.