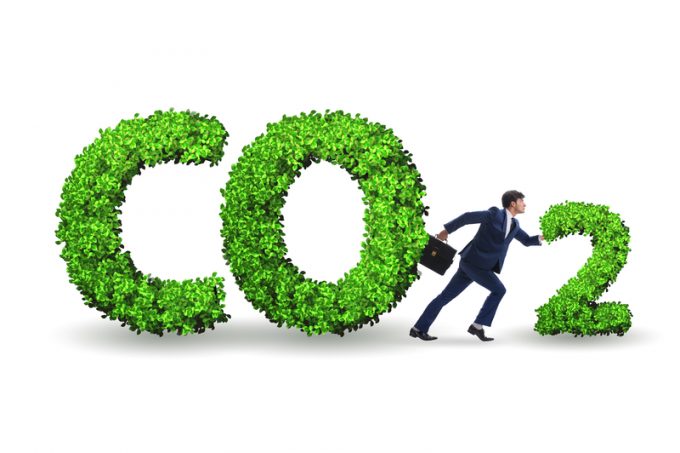 Initiatives to reduce greenhouse gas emissions (GHGs) in the logistics sector will only succeed if customers play their part.
Following an announcement this week by Kuehne + Nagel (K+N) of carbon-neutral services for less-than-containerload (LCL) shipments, The Loadstar spoke to Sophie Punte, executive director of Smart Freight Centre, about the offering.
"It's always good news to see new services such as this.  If a customer wants to reduce GHGs and considers (as it should) outsourced logistics services part of that, they may prefer a supplier offering GHG-neutral services," she said.
"[It's impact will also depend on] how the GHG footprint has been calculated, if data has been independently verified and what carbon neutrality means – are GHGs eliminated by, for example, using 100% renewable energy, or are they offset by some other means?
"Elimination of GHGs from a logistics chain of any significant length or complexity is close to impossible, so using an offset scheme that has been verified is also important for credibility."
K+N's initial plan appears likely to focus on compensation initiatives, the company citing investment in nature projects across both Myanmar and New Zealand and that emission credits would meet the "highest" international standards.
Ms Punte said: "Ideally, in the future GHGs would be eliminated through actual technology/efficiency measures and not through offsetting."
She expressed support for companies that offer both green and conventional transport options, describing this as a good way of changing behaviours.
Her colleague, Alan Lewis, told The Loadstar he believed giving customers the option of green and conventional services would be good for transparency.
"However, embedding low- or zero-carbon activities as part of the core service offering and then tracking changes in total emissions and emission intensity year on year are the next steps that need to be taken, right across the sector," he said.
"Customers, LSPs and subcontracted transport operators all have a part to play.  It doesn't just lie with LSPs such as K+N.
"There will need to be a lot of education about the role of customers in setting credible and ambitious targets and using procurement processes for carbon reduction, and including this in collaborative decision making with LSPs."
Additionally, many LSPs are themselves heavily reliant on subcontracted services, and Mr Lewis stressed that action would need to be taken by those operators if significant reductions in GHG emissions were to be achieved.