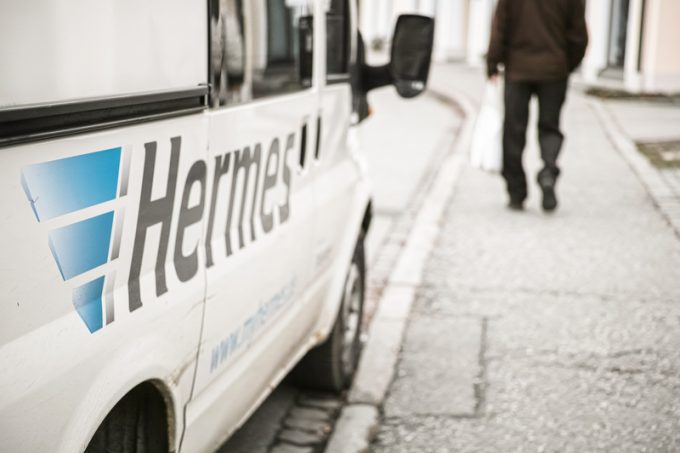 FedEx needs a B2C channel for the European market, while Hermes' owner has been looking for a strategic partner – but is this a match made in heaven?
And how deep would any embrace be?
According to observers, FedEx is the front runner to team up with Hermes, but neither the integrator nor mail order giant Otto Group, which owns Hermes, have commented.
For FedEx, Hermes could be its ticket to the European B2C market, and Dean Maciuba, research director of Logistics Trends & Insights, pointed out that FedEx had made a determined shift to the B2C sector, but lacked the final-mile capability in Europe for this.
The acquisition of TNT was of little help there, as that company is primarily a B2B player.
"FedEx needs a low-cost residential delivery network in Europe," said Mr Maciuba, adding that Hermes employed a low-cost business model.
With about €2bn in revenues, it is one of the largest European parcel carriers. However, it suffered a loss in its core German business, which accounts for more than half of that revenue.
A tie-up with FedEx would give Hermes access to the integrator's global network, to meet its international ambitions, and could also provide openings to the B2B market.
How much investment might flow from FedEx to Hermes is unclear and would depend on the nature of the partnership. There are no indications at this point what an alignment between the two companies would look like.
Otto Group originally said it was looking for a strategic partner to speed up international growth and support a planned large investment programme in Hermes, and more recently signalled it might be prepared to yield a majority stake in the delivery firm.
But Mr Maciuba doubts FedEx is interested in a takeover.
"I don't think FedEx will want to take ownership. They want to connect to a low-cost e-commerce delivery company in Germany," he said, adding that the integrator is not 'rolling in money' at the moment.
Late last month, FedEx reached an agreement with lenders for a $2bn, five-year credit agreement, plus a $1.5bn, 364-day credit agreement. It has suspended share buy-backs and is not increasing dividends for a year.
Another open question is which parts of the Hermes operation FedEx would go after. According to some unconfirmed reports, Advent is the most likely candidate to take over the British arm of Hermes. Unlike the German operation, this has been profitable, notwithstanding a string of service issues.
Horst Manner-Romberg, principal of parcel research & consulting firm M-R-U, said: "The UK is the gem in Hermes. It has produced good results for years."
He described most of the company's European operations as a patchwork that has no comprehensive networks in most countries and frequently relies on postal agencies for deliveries.
"Hermes does not have a European network like UPS or DPD," he said.
The operational setup of Hermes is not ideal for FedEx's ambition to cover European B2C deliveries, he believes. For one thing, the location of distribution centres has been often dictated by proximity to major customers, rather than to cover a geographic area.
Nor does Hermes's image in the market look an auspicious match for FedEx's brand emphasis on high performance. The company has been frequently criticised for poor performance and has faced a string of lawsuits over its relations with subcontractors, one observer pointed out.
These aspects, along with FedEx's slim war chest, point to a co-operative agreement with a minor shareholding – assuming that FedEx management assesses that its need for a European B2C delivery network is greater than the mismatches in the respective set-ups.
After its retreat from the intra-European parcel market in 1992 and the lengthy integration process with TNT, the last thing FedEx needs is another strategic move in Europe that creates more problems than solutions.
And would such a low-key arrangement be palatable to Otto Group, which allegedly has seen a lively response to its quest for a strategic partner?