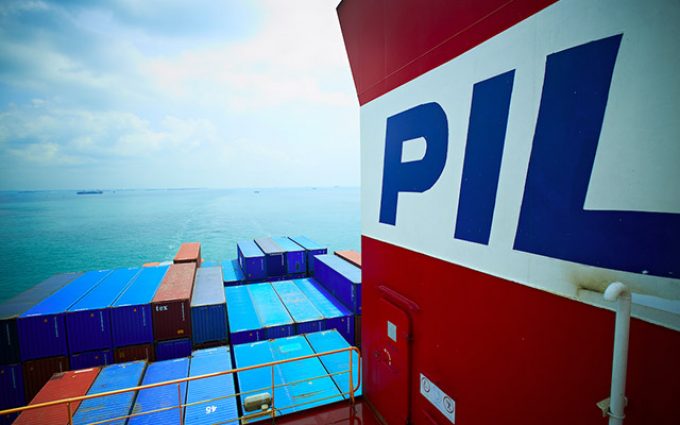 Alphaliner has reignited the market chatter on the future of Singapore's niche carrier, PIL, after the line's 41%-owned subsidiary, Singamas, announced the sale of its three largest container manufacturing factories in China to Cosco.
The privately owned carrier is the only remaining unencumbered mid-scale acquisition candidate among the top 15 container lines, given Yang Ming, HMM and Zim's government links.
Alphaliner believes the share of the $565m proceeds from the Cosco purchase "may not be sufficient to forestall the sale of cash-strapped PIL".
In an endeavour to compete with the big players on the transpacific, PIL launched an ambitious newbuild programme in 2015 with a $1.4bn order for 16 11,923teu post-panamax vessels, of which so far only eight have been received.
However, the following year the industry hit the wall, culminating in the bankruptcy of Hanjin Shipping and a subsequent wave of M&A activity, including the merger of Hapag-Lloyd with UASC and Maersk's $4.3bn takeover of Hamburg Süd in 2017 and Cosco's $6.3bn acquisition of OOCL and the merging of the container businesses of K Line, MOL and NYK last year.
The redrawing of the liner map resulted in the top-six-ranked carriers controlling more than 70% of global container trade, and Taiwan's 12th-ranked Wan Hai, with which PIL operated an Asia-North Europe service until 2008, is the only carrier that has been able to constantly buck the loss-making trend in the past few years.
According to Alphaliner data, PIL operates a fleet of 119 containerships – 77 owned and 42 on charter – with a capacity of 374,030 teu, and is ranked 10th with a 1.6% market share.
Alphaliner said that, as at June last year, PIL was sitting on a debt mountain of $3.46bn, of which more than $1bn was short-term, payable within 12 months, and according to its last publicly available figures, PIL recorded a net loss of $141m for the first six months of 2018.
The consultant said: "Cosco remains the front-runner in any potential takeover of PIL, due to close historical ties and the complementary route network.
"Although PIL has repeatedly denied it is for sale, it remains one of the most attractive takeover targets with an established market presence in the Africa, Latin America, Middle East, South Pacific and intra-Asia trades."
Alphaliner suggested that, to raise cash, PIL could sell its 41% shareholding in Singamas, which had a book value of $657m at the end of 2018 – although shares in the box manufacturer have recently been trading at a 39% discount.
It also said that to meet its short-term cash needs PIL had agreed "various sale-leaseback deals for its fleet of containerships in the last few years". According to vesselsvalue.com data, these ships are still recorded as "owned" by PIL ,with a market value of $2.1bn and a scrap value of $712m.
In a CNBC interview in November, PIL managing director SS Teo did not deny that PIL and Cosco were "very close", saying having a good relationship with the state-owned line was important. However, he noted the founding of the company 51 years ago by his father and his responsibility to the staff for being determined to remain independent.
But if Cosco did acquire PIL, it would push the Chinese line very close to MSC's 3.73m teu capacity and ranking as the world's second-largest carrier.