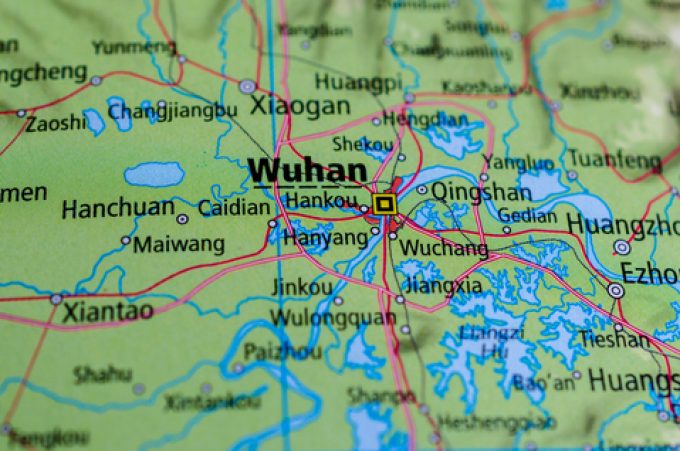 Concerns are rising over the coronavirus outbreak in China and the potential disruption to global supply chains.
The number of reported cases in China surged 60% overnight to more than 4,500, with the death toll rising to 106 people.
Yesterday, Beijing announced that the lunar new year holiday would be extended by three days, until 2 February, in an effort to contain the virus, following its outbreak in Wuhan, capital of the central Hubei province and a major manufacturing and transport hub.
However, there are reports some local governments, including Shanghai, have extended the holiday until 9 February for all but essential companies.
The extended holiday and accompanying travel ban in Wuhan and other affected cities will prevent factories reopening, according to the Nikkei Asian Review. This will include the major Foxconn facility in Shanxi Province and auto manufacturers in Wuhan, such as Honda.
Wuhan is home to some 500 factories and the city's 11 million population is under lockdown. All passenger and cargo flights out of the city have reportedly been cancelled, with only inbound flights of medical supplies permitted, while operations are suspended at Wuhan's Yangtze river port, which handled close to 1.5m teu last year.
On Friday, the Maritime and Port Authority of Singapore (MPA) implemented temperature screening at all sea checkpoints, including ferry and cruise terminals, PSA's container terminals and Jurong Port.
The International Transport Workers' Federation (ITF) has issued safety guidelines to seafarers to protect themselves from the virus, which include wearing facemasks and avoiding contact with live animals.
Six crew on board the CMA CGM Ural en-route to Suez from China were reported ill with pneumonia-like conditions on Monday. However, CMA CGM has since confirmed to The Loadstar that the entire crew is in good health.
Law firm Hill Dickinson warned the shipping industry should be prepared for similar issues that arose in previous severe disease outbreaks, adding: "The risks involve infection of crew members, quarantine measures, closure of ports and, depending on the circumstance, may affect charter party obligations."
One source told The Loadstar the crisis and extended national holiday in China could prolong the slack season for container lines.
In Hong Kong, where there are eight reported cases of coronavirus, Cathay Pacific Cargo issued a statement today that operations remained normal at Hong Kong International Airport and that its freighter schedule was unaffected.
Meanwhile, Michael Osterholm, director of the centre for infectious disease research at the University of Minnesota, issued a stark warning of potential disruption to global supply chains, particularly pharmaceutical products.
"Many of the critical products we use every day, such as medicines and medical devices, are actually manufactured in China's areas being shut down," he said on CNBC. "These are just-in-time delivery systems, and we already have shortages in this country from Chinese-made drugs.
"There are many diverse industries in the area near Wuhan. Every company that has any manufacturing capacity in China right now better be looking very carefully at their supply chains.
"I think this is something not yet appreciated. I can say with certainty it's going to have an impact on the supply of very critical products around the world within days to weeks."