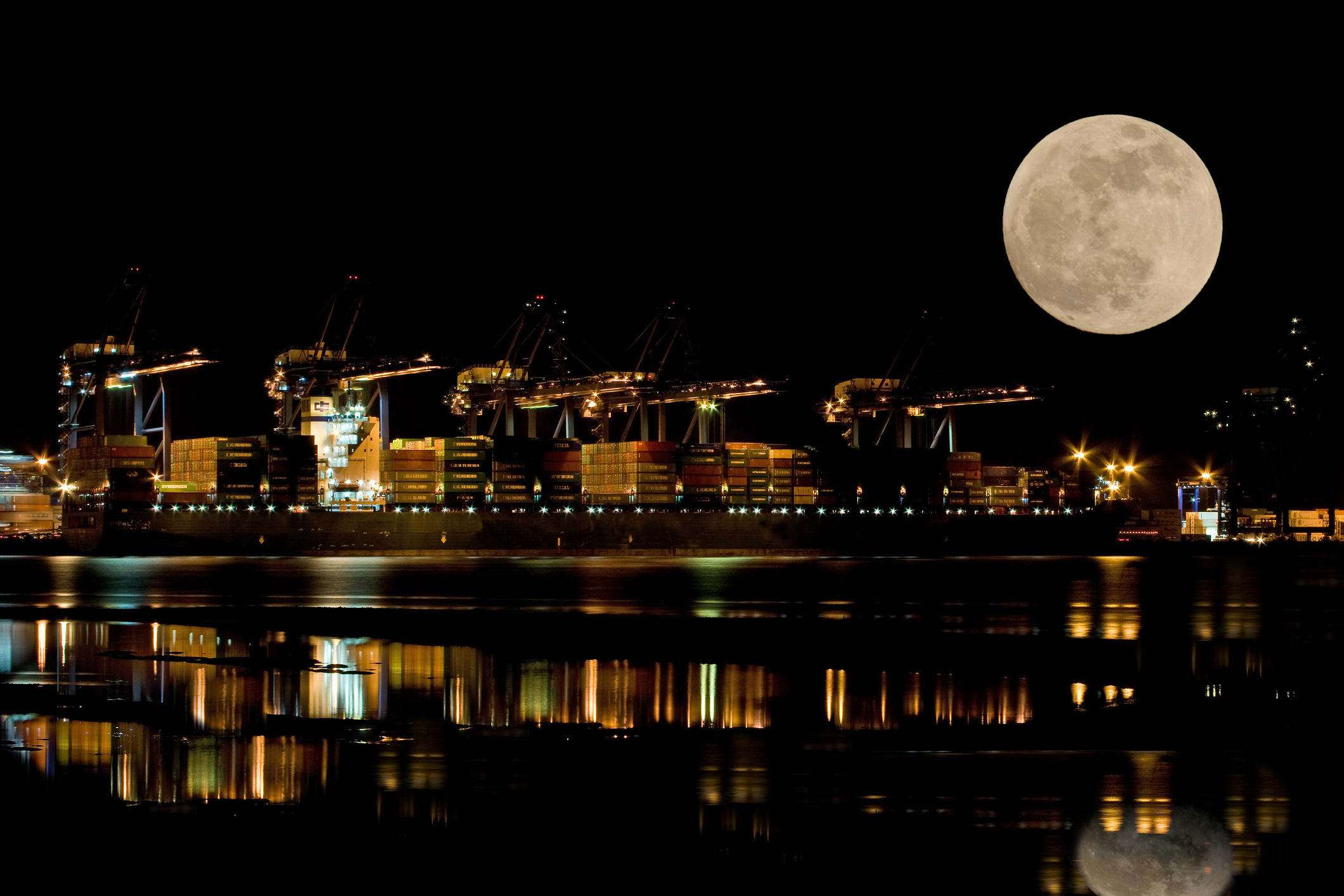 Container spot rates from Asia to Europe this week showed only a modest reaction to the emergency bunker surcharge (EBS) drive by ocean carriers.
However, on the transpacific tradelane, the container lines enjoyed greater success.
For north European ports this week, the Shanghai Containerized Freight Index (SCFI) recorded a rise of $51 per teu, or 6.2%, to $876, and for Mediterranean destinations, the spot rate was up $47, or 5.5% on the week, to $895 per teu.
A year ago. the SCFI recorded a spot rate of $933 and $920 per teu, respectively, for north Europe and the Mediterranean.
Moreover, 12 months ago, Rotterdam-sourced IFO380 bunkers could be purchased at less than $300 per tonne but is now some 40% higher, at around $425, and predicted to rise further.
For the container lines that report their financial results, cumulative first-quarter net losses have now exceeded $1bn – and there are predictions that the combination of lower freight rates, higher fuel prices and other inflationary costs could mean a significantly worse performance in the second quarter.
MSC was the first carrier to announce an immediate EBS, on 21 May, and other container lines followed, most announcing EBSs from 1 June, or, in the case of US trades, 1 July. Although MSC did not advise the quantum of its EBS, the average amount requested by its peers is $120 per 40ft.
The Loadstar spoke to UK forwarders this week which said they had accepted the EBS as a "one-off", spooked by a carrier tactic of "we don't want to be the next Hanjin", but some that have recently signed new contracts with built-in mechanisms for BAF, are refusing to agree the charge.
Some rejected an EBS using the same arguments as global shipper Electrolux. The Swedish appliance manufacturer's global logistics vice-president, Bjorn Vang Jensen, said this week that, although he had some sympathy for the carriers, the contracts it had were entered into "by both parties with eyes wide open" and were part of the normal risk of doing business.
On the transpacific tradelane, the SCFI recorded a jump of 12.6% to $1,445 per 40ft for the US west coast and a rise of 8.5% for east coast ports, to $2,463 per 40ft.
Transpacific spot rates have now recovered to a level on par with a year ago and, according to carrier statements, new contract rates have been set at around, or just above, the same level as last year. This, however, does not compensate the lines for increased fuel costs.
Spot rates on backhaul trades disappointed, with Drewry's World Container Index recording year-on-year falls of 10% on rates from Los Angeles to Shanghai, and a 25% plunge in rates from Rotterdam to Shanghai.
Separately from the EBSs, carriers are now preparing a raft of GRI and FAK rate hikes this month and are hoping to underpin these with PSSs (peak season surcharges) as the traditionally busiest months approach.