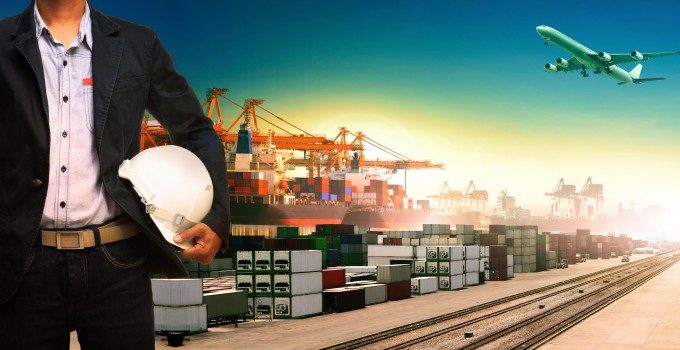 Maersk Line is reducing capacity on its services between the east coast of South America and Europe and the Mediterranean by 10%, due to "declining market demand". To achieve this, the line will phase-in smaller 4,500-6,500 teu ships to replace the 8,500 teu vessels.
According to Alphaliner, overcapacity in Latin American tradelanes is prompting ocean carriers, such as Maersk and MSC, to review their vessel deployment plans, particularly on the South American east coast. Last year, South American routes absorbed 211,000 teu of newbuild capacity, some 15% of all ships delivered, said the analyst, and many of those vessels were of the 8,000-10,000 teu sector which, just a year or so ago, would have been the workhorses of the Asia-Europe tradelane.
Although the capacity injection was partly offset by the cascading to other routes of 67,000 teu of smaller vessels, the cumulative increase in capacity plying Latin American trades still resulted in a 6.3% year-on-year hike in slots. This, against a backdrop of soft market conditions, put freight rates under considerable pressure.
In Brazil, South America's largest economy, growth slowed sharply last year before the country eventually slipped into recession. Rising inflation of around 7% prompted its Central Bank to hike interest rates more than once, throwing more cold water on growth prospects. The economic headwinds hitting Brazil resulted in a significant slowdown in consumer demand, reflected in 5.6% decline in container imports last year at Santos, its largest port, which last year posted a throughput of 1.25m teu.
In Argentina, imports shrank 5% last year, compared with growth of 3.8% in 2013, noted Alphaliner, adding more gloom for Latin American carriers. Given the worsening cargo prospects for container lines in South America, it is perhaps not the ideal time for carriers to be joining the party with new offerings – but that is exactly the intention of UASC.
It said last week the markets of Brazil, Argentina and Uruguay provided "significant opportunities, and intends to enhance its service offering to Latin America through a new global slot co-operation with Hamburg Sud.
Last month, the Dubai-headquartered carrier announced its aspirations for expansion in the region with the order of 2,000 new reefer units to "support the growth of existing services and enhanced geographic access to the South American trades". And CMA CGM is bucking the trend of its peers by deploying the largest container vessel ever to call in the region. The 10,622 teu CMA CGM Tigris joined its SEAS 2 Asia-ECSA service, jointly operated with CSCL, Hamburg Sud, Hapag-Lloyd, Hanjin Shipping and Maersk.
In a bullish statement, the French carrier's vice-president for the Caribbean & Latin America trades, Jean-Yves Duval, said its introduction "demonstrates the group's flexibility and adaption to its clients' needs and confidence in the Brazilian market".
Nevertheless, despite the optimism of CMA CGM and UASC, the current economic outlook for South America would suggest that more carriers will be reviewing their growth strategy and entering a period of reverse cascading in the next quarters.
The question that then begs is: what happens to those larger ships withdrawn from the market? There may be temporary employment in the transpacific, serving shippers hit by the US west coast congestion crisis.
However, once that clears where is the next market for 8,500 size vessels that were once the mainstay of the Asia-Europe and transpacific trades but have since been made uneconomic by the arrival of larger ships?