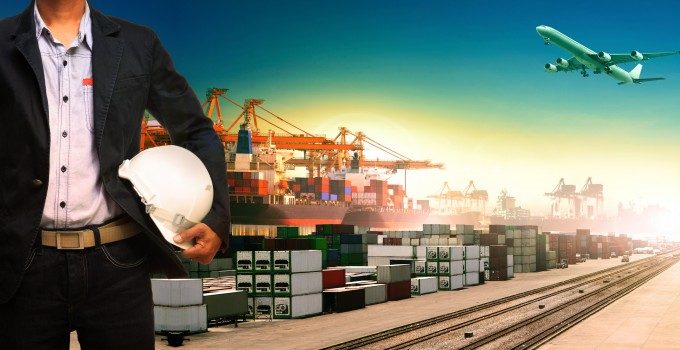 MSC is set to receive some 330,000 teu of newbuild tonnage this year and will close the gap on its 2M partner, Maersk Line, in the capacity rankings.
According to new analysis by Alphaliner, MSC has the largest newbuild pipeline of all ocean carriers this year, with 20 vessels expected, for an aggregated total capacity of 334,550 teu.
It said the privately-owned carrier was also expected to launch a "ship-jumboisation" programme this year that will see a series of 14,000 teu vessels converted to raise their nominal capacity to over 17,000 teu.
Meanwhile, stock market-listed Maersk Line is being obliged to adopt a much more cautious approach to its orderbook, with a view to not spooking investors concerned about the possibility of a global slowdown.
The Danish carrier only has six ships due for delivery, for a modest 73,600 teu of capacity, noted Alphaliner.
Indeed, without Maersk's acquisition of Hamburg Süd and its fleet of around 650,000 teu, MSC would have been almost neck-and-neck with its top-ranked rival at the end of this year, with around 3.6m capacity.
MSC's delivery pipeline this year includes eight 23,000 ULCVs for delivery in the second half. Alphaliner said it expected some of these to be deployed on the extended rotations of the 2M's six Asia-Europe strings, while others were expected to cover for vessels taken out of service for around six weeks in the second half for the retrofitting of scrubber systems, ahead of IMO 2020.
The carriers with the next largest 2019 capacity expansion plans are Ocean Alliance partners Cosco and Evergreen, with newbuild pipelines of 181,000 teu and 134,000 teu, respectively.
"Cosco will continue its relentless growth in 2019, fresh from last year's acquisition of OOCL," said Alphaliner.
With this capacity injection, the Chinese state-owned carrier will widen the gap on the remaining alliance partner, CMA CGM, currently in fourth place in the rankings.
Evergreen's 2019 newbuilds will see the Taiwanese carrier narrow the capacity gap to its closest rivals, THE Alliance partners Hapag-Lloyd and Japanese grouping ONE.
Like Maersk, stock market-listed Hapag-Lloyd has taken a very cautious approach to ordering new tonnage – in fact, the German line has a blank orderbook. And ONE, which continues to consolidate its business after a chaotic merger launch last April, has just three ships on order.
The aggressive ordering by MSC in the 2M alliance and by Ocean Alliance partners will further increase the capacity gap they have over THE Alliance – the only newbuild capacity growth in THE Alliance this year will be for Yang Ming, which is expecting four 14,200 vessels.