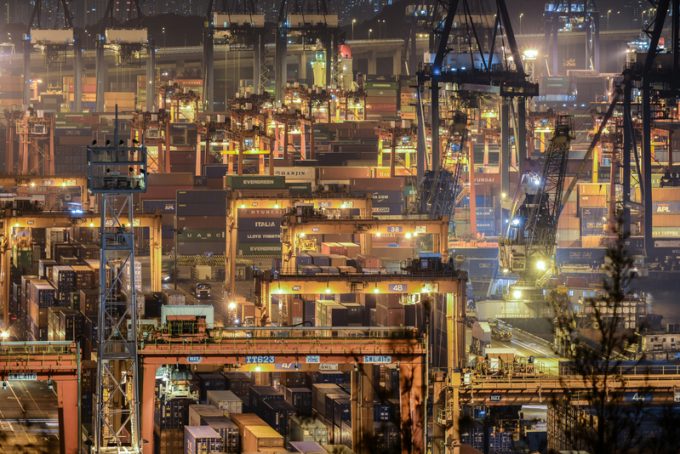 Container lines are estimated to have made an accumulated profit of $7bn last year and, according to Drewry, should achieve a similar result this year – or better.
In its latest Container Market Outlook & Freight Rate Trend , Drewry says it expects continued volume growth in every region and has upped its forecast for 2018 from an annualised growth of 3.6% to 4.3%.
It noted this would represent a further nine million containers requiring shipment, which has somewhat alleviated concerns about industry overcapacity from the introduction of a significant number of ultra-large newbuild ships.
Philip Damas, director of Drewry Supply Chain Advisors, said "supply pressures are not as hazardous as it would appear", given the ability of the liners to "suppress the impact by deferring deliveries" and off-hiring chartered tonnage when needed.
There would seem to be a ready market for off-hired ships. One broker told The Loadstar this week he had charterers in some sectors "becoming desperate" for tonnage.
According to the latest idle tonnage report from Alphaliner, the number of containerships in lay-up has fallen to a new low of 82, equating to 301,116 teu, or just 1.6% of the global fleet. It added that the active fleet had now reached 20.98m teu – 10.8% higher than a year ago.
Assuming demand does not soften too much after the forthcoming Chinese new year and that fuel costs do not spiral further, carriers will be in a positive frame of mind as they publish their 2017 results in the coming weeks.
And carriers can look to fixing most Asia to Europe contracts at a level on par with or slightly better than last year, which itself was a significant improvement on 2016.
There is still time to run before the transpacific contract season, but the initial indications on that route are positive also.
Meanwhile, container spot rates, the bellwether for contract rates, were firm last week on the back of continued high load factors. The Shanghai Containerized Freight Index (SCFI) saw its Asia to North Europe component edge up slightly to $912 per teu, while spot rates to Mediterranean ports ticked up by 3.2% to $797 per teu.
Most Asia-Europe forwarders The Loadstar has spoken to in the past few weeks have been obliged to agree to price increases from 1 February on their so-called VIP short-term rates, which generally offer guaranteed shipment.
Elsewhere, the SCFI recorded rates from Asia to the US west coast ahead by 6.5% on the week, to $1,552 per 40ft, and for the US east coast, there was an increase of 3% to $2,843 per 40ft.