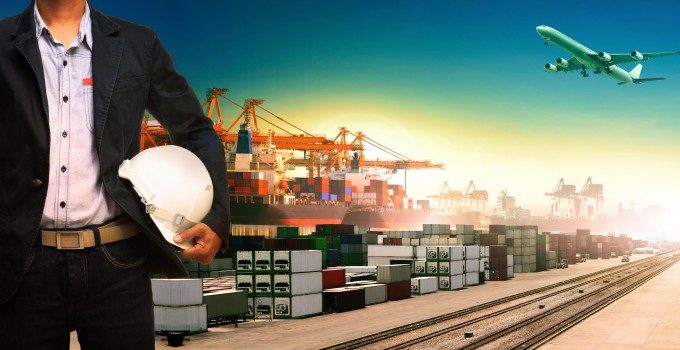 The chaos that big ships, combined with adverse weather, can cause was illustrated recently by a chronic build-up of containers in the German hub port of Hamburg.
This winter was one of the worst in living memory for storms in the Bay of Biscay, with more than 40 incidents of severe weather recorded, leading to massive delays in ships reaching ports across northern Europe.
But in Hamburg, with its particular mixture of a high concentration of local exports serviced by big ships that can only operate within specific time-frames, the problem was at its most acute. According to some sources, vessels were arriving at the port around three to four days late on average, and in some cases, as many as five or six days behind schedule.
This situation hit at the same time as German containerised exports continued to grow, leading to huge bottlenecks at Hamburg's already stretched container terminals. And because much of this cargo was local, there was little possibility of diverting it to another port, local sources said.
According to the port authority, capacity utilisation at the HHLA and Eurogate terminals reached 100% during the first few months of the year, way above the 75% utilisation normally considered maximum for a box terminal to be able to operate efficiently.
The net effect was that around 25% of the port's storage capacity for export containers became unavailable – with the situation being exacerbated by the introduction of ultra-large container vessels (ULCVs) to the trade – in the draught-restricted Elbe these are only able to berth during certain high-tide windows
"Every time ships become bigger we have more peaks to deal with: ship size contributes to the congestion," Alexander Geisler, managing director of Hamburg ship agents' association told The Loadstar.
The congestion had a huge impact on feeder services out of the port, with many feeder vessels unable to dock as late deepsea vessels occupied berths.
In a recent letter to customers, feeder operator Team Lines confirmed the situation in March: "The exceptional congestion in Hamburg continues and has worsened. Due to this, operations have significantly slowed and there is a lack of berth availability.
"In order to avoid heavy delays and to keep full coverage of our service network, Team Lines might be forced to load/discharge containers at another Hamburg terminal.
"In that case, any costs incurred, eg, shunting between terminals, trucking, receiving/delivery, storage etc, will not be borne by Team Lines."
However, Dr Geisler said that with the worst of the storm season likely behind the trade, he was hopeful the situation would improve.
"We are optimistic that things are getting better, and the backlog is gradually clearing. So now our attention turns to how we try and prevent his happening in the future – we are putting our hope in the development of new IT systems that can better optimise arrivals and departures," he said.
During the recent congestion, one weakness was the inability of many of Hamburg's myriad terminal IT systems to communicate effectively with each other.
"Every terminal's IT system has its own dialect, and we saw problems with the exchange of information," Dr Geisler said.
After a one-year pilot, the Port River Information System Elbe (Prise), developed by Hamburg software company Dakosy, is shortly due to go live, which should have an impact on the scheduling of vessel arrival times.
Managing director of HHLA Container Terminals Heinrich Goller said: "Prise provides greater efficiency in the sequencing and arrival of container mega-ships. Our customers and also the port as a whole [will] benefit from this."
However, the port authority also said that forwarders and hauliers needed to expand the timing of their operations and to make deliveries and pick-ups outside peak hours, and suggested the creation of a vehicle booking system, as well as developing more storage areas for empty boxes.
"In the medium term, a truck appointment system (slot system) should be set up along the lines of the system already in operation for the dock railway. A further possibility is additional empty container areas in the immediate proximity of the terminals, in order to reduce the volume of truck-based transhipment within the port.
"[A] removal of the ban on use of trucks on Sundays for transhipment within the port would further improve the situation," it said.