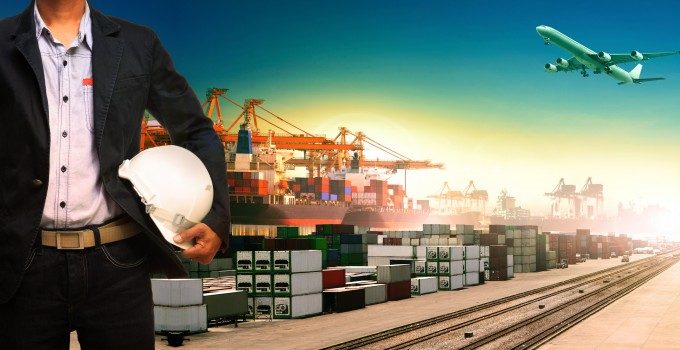 Possibly the most overwhelming impression of Air Cargo India (aside from Mumbai's mad traffic, which caused much amusement on a gala dinner bus that hit a tree as well as getting lost a couple of times) was the number of shippers there.
You can't fault the Stat Times and Schiphol Airport for the effort they put into that. (Schiphol's pharma forum saw between 30 and 40 shippers attend. Although oddly enough, they perhaps didn't need to try quite so hard, as next door an event for the chemicals industry was stuffed with shippers.)
The air cargo industry's relationship with shippers is an interesting one. Forwarders have deftly negotiated and defended the space between carriers and shippers – and appear to continue to do so. As a result, airlines have been kept apart from the end-user, which has become an acute problem in times of a competitive need for product differentiation, for integrated services, to fight modal shift, and to ensure supply-chain-long efficiencies such as e-freight and track and trace.
When shippers do speak to the airline industry, at conferences, they are never backward in coming forward to let carriers know what they think.
Air Cargo India was generally a useful exercise for airlines. Ericsson's Robert Mellin's straight-talking approach at TIACA's meeting in Dallas was an eye-opener. And understanding the requirements for pharmaceutical shipments is critical when sea freight can offer a more resilient, safe product.
But there is, possibly, a tendency by airlines to be too much in thrall to shippers – especially when, as in Mumbai, the complaints about quality and service flowed in, alongside moans about price.
One typical statement was from Sharad Kumar Saraf, chairman of textile manufacturer Technocraft Group, who said: "As a shipper, the most important issue is cost. We could reduce air cargo costs substantially…
"There are also significant problems with perishables," he added. "If we need to ship tomorrow and there is no space, then what is the point of air cargo?"
Other shipper complaints included cargo not flown as booked, the failure of airline pharma 'products' to protect the shipment and a lack of transparency and speed in delivery.
It was well noted that the integrators do all these things. But at a cost. So why haven't airlines asked why shippers push for such low rates? Why haven't they argued the point more aggressively that, without the yields, they cannot invest in better service?
And where are the forwarders in all of this? As they also struggle with product differentiation, an offer to boost everyone's business with tripartite discussions could serve as an interesting USP. Shippers' opinions count – but so should those of the carriers in this conversation.
But back to Air Cargo India (where there were complaints from all sectors about lack of investment in infrastructure and overzealous bureaucracy: there's no ticketless travel and you need paperwork merely to enter Mumbai Airport).
The event itself was in fairly shabby surroundings, not that this mattered, while exhibitors felt there should have been fewer conference sessions to attract greater footfall through the day. But most seemed happy and busy. The conference was marred by the presence in the next hall (barely separated) of a show focusing on amusement arcades, from where all day resounded the sound-effects of slot machines and video games, while delegates earnestly attempted to talk air freight.
The social fixtures were enjoyable: Schiphol organised a poolside jazz evening, where even the cockroaches in the buffet failed to spoil the fun (much of which was provided by Mrs Ram Menen's insistence on turban wearing). The gala dinner saw many companies reap awards – in fact the press releases continue to flow into The Loadstar's inbox a week later – while the comedians at the Hard Rock Cafe on the last night proved a hit too.
And loud and lively Aaron Heslehurst wasn't there. This may thrill or disappoint, depending on how you feel about the flamboyant presenter. Where will we see him next?