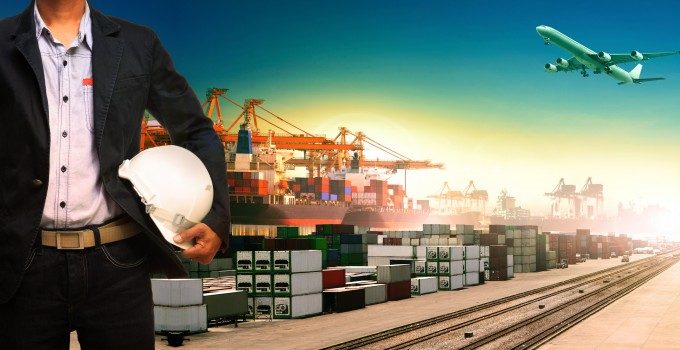 India is expecting to welcome more manufacturers as costs rise in China and the country becomes more competitive, delegates at Air Cargo India in Mumbai heard this morning. But there are still domestic logistics challenges to overcome to ensure good speed to market.
Rafeeque Ahmed, president, Federation of Indian Export Organisation, called on the logistics industry to work with shippers to ensure that Indian trade grows.
"The buyers at big stores are nervous, they can't afford one mistake. Before, logistics wasn't important to our thinking. It's a challenge as an export organisation and I seek your help," he said.
"We need your co-operation, and I can assure you we will see 20% to 25% growth in many sectors."
Mr Ahmed said that the China's rising labour and energy costs were boosting India's appeal for manufacturers.
"And political problems in other countries, such as strikes in Cambodia, have also affected manufacturers. They are looking for a safe place, and seeing India. The textile industry will become one of the main beneficiaries, and will grow 15% to 16%."
He was optimistic about India's trade prospects in the coming two years, citing several positive changes in a country which has struggled to capitalise on its potential.
"There has been some devaluation in the rupee, which has helped exporters. Economics in the western world are showing a more positive trend, with the US showing good growth and the EU with 0.1% GDP growth."
But he highlighted one key development: a number of free-trade agreements coming into force and the Bali Package on trade facilitation agreed in December.
"Trade with ASEAN is opening, Japan has opened, and the EU and India are at the final stages of an agreement."
Mr Ahmed added that freight conditions in India were starting to improve, via the Delhi-Mumbai corridor and plans to open a Chennai-Bangalore corridor, with five manufacturing zones for goods including leather, textiles and food processing.
"Once manufacturing starts to grow, exports and imports will grow," he said. "The government has realised that frequent changes in policy affects exports and it feels there should be a long-term policy."
In the 1960s, he said, cargo could take 120 days to arrive, but now shippers needed their goods fast. "They don't want a long lead time, so how can we move cargo at the fastest speed?"
Noting that there had been significant problems in Chennai port, with a two-day wait at the gate, he added: "There have been so many problems there but they are now trying to address them."
He also pointed to the new internal port at Cochin which was boosting domestic cargo and the relaxation of the cabotage regulations.
"These things are being done to make exports easier and faster. If it can be done out of Hong Kong and China, why can't we do it here?"
He said that despite political resistance, he had insisted on a container freight station facility (CFS) being opened near Chennai. "Cargo is now pouring in."
His comments were backed by SL Sharma, president of the Air Cargo Agents Association of India, speaking to The Loadstar.
"We have inland container facilities in sea freight, but we want to do the same thing for air. It will improve the chain and make it easier. That's why we are investing in cargo villages."
One of the challenges, according to Mr Ahmed, was the high cost of road transport, which suffered from significant taxes and diesel prices.
He said: "Exports shouldn't be confined to the big cities. If you can pick up goods from other ports and get them out there is a lot of opportunity."
While India's export target was 15% growth last year, it achieved just 6%. But an optimistic Mr Ahmed said he expected 15-20% growth by 2015.
The indications are that exports will go up across sectors from tea and coffee to electronics and petroleum. Pharmaceuticals, he said would be a leading sector which should see "excellent growth" in coming months. Key and growing markets include Latin America and Africa, where exports rose last year from 5.5% of the total to 10%.
"China is slowly economically colonising Africa. India has traditionally had goodwill there but is not cashing in on it. Even if it involves some concessions, the Indian government will start to [increase trade with Africa]."
Latin America had some challenges but trade had opened up there. "We will see very high growth," he said.
India's import market, which, according to Mr Ahmed, will be fuelled by its export market, is led by gold, with electronics being the second largest import.
It was an optimistic start to the air cargo event.
"2014 and 2015 are going to be good years, and many positive things will happen", he said. "As an exporter I am confident."