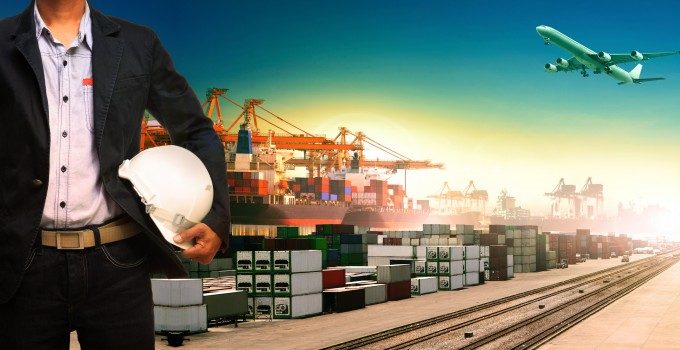 Airlines and forwarders came under fire at Air Cargo India in Mumbai this week as shippers complained about poor quality services, low speeds and lack of transparency.
In a well-attended session, moderator IATA Cargo chief Des Vertannes told delegates he was "dispirited". Responding to complaints by shippers, he said: "It seems we have, for the most premium mode of transport, the least consistency of quality."
As ever, shippers were also complaining about cost, begging the question as to whether airlines are able to invest in better products while yields stay at rock bottom and shippers continue to insist on low rates
It was noted that the integrators had an efficient product, but charged a premium for it.
Sharad Kumar Saraf, chairman of textile manufacturer Technocraft Group, said: "As a shipper, the most important issue is cost. We could reduce air cargo costs substantially. In certain ports the turnaround time of ships is faster and the costs are lower. Perhaps we could use a sea-air service.
"There are also significant problems with perishables," he added. "If we need to ship tomorrow and there is no space, then what is the point of air cargo?"
Ryan Viegas, vp supply chain and procurement for Wilson Pharma, added: " Capacity constraints are a problem, as well as the time it takes in the warehouse."
Rajesh Neelakanta, CEO of specialist jewellery forwarder BVC Group, said shippers could break down consignments to fit available capacity, and also suggested transhipment services.
Mr Vertannes, who through IATA has been working to cut inefficiencies from the chain in a bid to improve air freight delivery times, said he continued to be puzzled by "missing days" in the air cargo chain.
"Customs takes around one day, a flight is a maximum of 24 hours – so what happens in the other days?"
There were calls across the board for more collaboration and transparency between supply chain partners, with tracking processes particularly criticised as being confusing.
"The tracking can say a consignment has been delivered – but that just means it's at the airport, not cleared by Customs," said Mr Saraf.
"It should mean that I can have my cargo, not that it's still stuck at the airport," agreed Pramod Sant, regional head of import and export for Siemens.
But he explained that collaboration was very difficult. "We try it, but our face is the forwarder. We are hardly ever together with the carrier.
"It requires a lot of effort for a shipper to get the forwarder and airline together. If you have a lot of volumes it may be worth it.
"If I have a problem I go to the forwarder, who tells me the problem lies with Customs or the airline. We need to move ahead so we understand the problems – 90% of the time it works, but 10% of the time it doesn't, and we need to find a solution."
Mr Vertannes said that airlines shouldn't be able to tolerate a 10% service failure. "Airlines believe that if flown-as-booked is at 90% they have done one hell of a [good] job."
But Mike Nicholson, regional manager for Qatar Airways Cargo, turned attention on to the forwarders.
"The role of the forwarder should be one of added value. The forwarder is working as an extension of the airline on behalf of the shipper."
One delegate asked whether there was a future for forwarders. Mr Sant responded that forwarders had added very little to their products over the past 10 years.
"They tell us that what they offer is unique, but it's always the same – track and trace, good capacity, key account manager and so on. We are asking, what's new that you can add? What are the issues beyond our control? The forwarder has to come out and be one step ahead and address that.
"I can understand if the airlines don't know the shipper very well," he added. "They are further along the chain. But the forwarder needs to know my business very well. I feel forwarders have to come a long way."
Hemanth DP, COO cargo for GMR Airports, said: "The forwarder should not be a hindrance. And they should see meetings between airlines and shippers as support, not as a threat. "
Agent provocateur Ram Menen asked whether the shippers could see a time when there was no longer a need for forwarders, if shippers could book both transport and logistics online, much like a passenger.
But Mr Viegas explained: "Most companies' core competency is making products and selling them. Most would prefer to focus on their core competency. And when we have professional experts available who are adding value it is prudent to use those services. Forwarders have much more expertise.
"If we have a global forwarder, we have a single neck to catch. We put a lot of pressure on the forwarder – we don't want to hear that an airline has made a mistake – the forwarder is an arm of us. But we do need to know when there is a deviation."
It appears, from this discussion, that although the role of the forwarder is safe, it would be a benefit to all parties if there were more tripartite discussions. The real question for the industry is how to translate this into action, rather than chat.