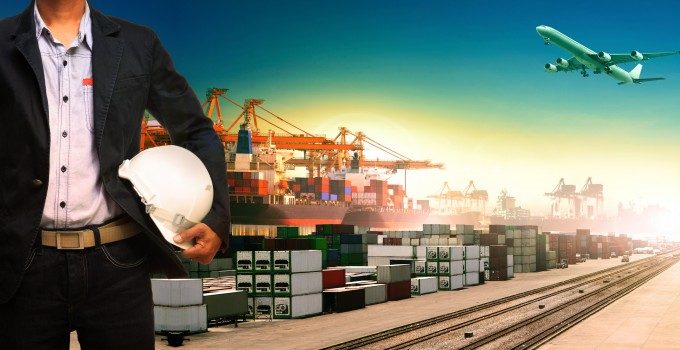 Shippers concerned about the integrity of the pharmaceutical supply chain must stop cutting costs and take more responsibility, delegates heard at Amsterdam Airport Schiphol's pharma shipper forum in Mumbai.
In a discussion with some 30 pharma shippers, participants from across the supply chain learned of India's growing role in the sector: it is the world's third-largest supplier of pharmaceuticals by volume, with nearly 10,000 life science manufacturing plants. One in three of the world's children receive vaccines made in India.
But shippers were urged to take more control of the supply chain and spend more to help their suppliers maintain the strict requirements for the transport of these products.
"The shippers need to look at solutions on a holistic basis and stop cutting the cost," said Radharamanan Panicker, group CEO of handler Cargo Service Centre. "We provide the environment and facility, and we can't do much beyond that."
One freight forwarder added: "The shipper knows the product, so as logistics service providers we are working with shippers, but they have to take responsibility. If the shippers really cared for their products they would invest some money into it."
These comments were backed by Deepak Kotak, head of life science and healthcare for DHL Global Forwarding.
"The shipper knows the product best. The key here is that we partner with the customer to understand their needs. We watch and develop the process with them."
And it was not just the logistics sector looking to shippers for support. Dr Venugopal Somani, deputy joint drugs controller for India, said: "Shippers can play a role by working hand in hand with drug controllers. It is the manufacturers' responsibility to maintain the products in the right condition."
But Ryan Viegas, vp of supply chain and procurement for Watson Pharma, argued: "We share almost all the information we have on products, and we take full responsibility for our products. Yes, we ask for a service, but it is up to us."
India exported a staggering $14.7bn of pharma products last year, more than 55% of which were destined for highly regulated markets such as the US – in fact, India has more US Food and Drug Administration-approved plants than any other country.
The market, particularly in generics, is strong and growing – but only 11% is shipped by air. "The volumes aren't always high enough to export by sea, as we export to 180 countries," explained one shipper.
Another added: "The value of the product is very important, and it also allows us to replenish stocks fast. Our preference is to ship by sea, but some shipments have to go quickly."
The country's deputy joint drugs controller, Dr V Somani, explained that a drug's shelf life was also a critical factor. "Drugs have an expiry date. If you send them by sea, a month and a half of shelf life has already gone."
But while shippers were being called on to take more responsibility (rare in an industry in thrall to the end customer), they responded that they needed more regular capacity in the market.
One said: "You may only get one flight a week to small countries – but we need more regular schedules."
Mr Viegas explained that while there were some 25 pharma companies in Goa, it was served by just one cargo airline. "So we have to take more products by truck."
And, in what is becoming a worryingly regular theme for the air cargo industry, other shippers said the quality of air freight services was not high enough.
"We find sending by ocean is more secure in terms of temperature control. There are a lot of risks in the air, because of the number of times the cargo is handled," said one. He added that some airlines did not offer the products they had promised.
In a wide-ranging discussion, moderated by the ever-enthusiastic Enno Osinga, head of cargo at forum organiser Schiphol Airport, those representing each link in the supply chain explained the challenges they faced.
Mike Nicholson, regional cargo manager for Qatar Airways, said the Indian government also needed to take some responsibility to help boost its export market.
"We've seen some great improvements on the passenger side, but I don't see a match in the Indian government's pride of its exports and terminal facilities."
These were comments backed by other participants.
"The government has to seriously improve conditions. We need inland container terminals everywhere and we need full alignment between government and industry."
Transparency and standardisation was key, it was said.
"Everyone is trying to work in their own silo," noted a participant from Delhi Airport. "Everyone is trying to do their best but we need synergy; the systems need to work and we need to integrate processes. Someone needs to act as a facilitator."
Another delegate added: "We need to invest in information systems to boost transparency."
Unfortunately, this would be problematic, the forum was told. "Forwarders are not keen on sharing information because of the commercial aspects," said Nanne Onland, managing director of Cargonaut.
However, a delegate from Kuehne + Nagel said it wasn't that simple. "Most of the industry has systems in place that they could share. But there is a liability problem – those systems will help pinpoint who is to blame for mistakes in the chain.
"In terms of real-time monitoring devices, you can't imagine how we are struggling to introduce these with airlines and handlers, because of the liability issue."
Despite the challenges, however, the growth evident in India's booming pharma market should trigger some government action, as well as greater collaboration across the supply chain