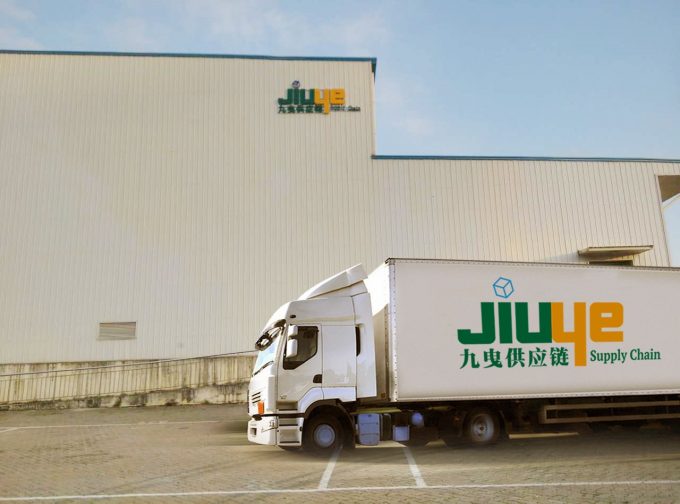 Shanghai-based perishable storage and delivery start-up Jiuye Supply Chain Management has raised US$28m in a series-B financing round to aid its rapid growth across the country.
Founded in July 2014, Jiuye has swiftly expanded on the back of huge demand for cold chain logistics in China, with the company making over 100,000 last-mile deliveries a day at peak volume.
Sales director Sandy Tu told The Coolstar Jiuye's customers included producers of fruits, vegetables, flowers, fish and meat.
"Most of our customers have a factory and both online and off-line sales channels, so we offer them the entire cold chain logistics service from factory to customer or other sales end-points.
"We are the first professional B2C cold chain storage service provider in China," she added.
With its 12 cold storage facilities, Jiuye delivers to 268 cities across the country and plans to use this latest financing round to construct another 22 facilities ithis year.
While demand for cold chain logistics is booming in China, development has been heavily weighted towards coastal and primarily tier-one cities, leaving inland provinces and tier-two cities lagging behind in terms of cold chain infrastructure and investment.
According to a Global Times report, this was recently highlighted by Japanese drinks giant Asahi Group's decision to sell its farm and dairy operations in China due to a lack of cold chain development in the country.
Asahi's retreat highlights China's uneven cold chain development, the report claims, because the company was unable to scale up its business as "China's logistics for fresh milk cannot guarantee delivery channels like Japanese logistics can".
For Jiuye, the key to success has been its focus on technology and IT systems that can integrate with its customers' operations.
"We're different from traditional cold chain logistics companies because early on we built an information system as a free service to our customers. We have a large IT team that developed our own transport, warehouse, document and order management systems which are continuously upgraded.
"All our customers can integrate their systems with ours for more efficiency, and at the same time the customer can get the temperature data service as well," Ms Tu explained.
This IT focus has also allowed Jiuye to tap into the fast-growing e-commerce market for last-mile refrigerated deliveries.
"We focus on a complete supply chain service for e-commerce channels of branded frozen foods, fresh vegetable and fruits and flowers, supporting the traditional brand food companies to develop their online business. The last-mile service guarantees the freshest foods can reach end customers in good quality," added Ms Tu.
In addition to last-mile deliveries, Jiuye utilises air freight for the transportation of flowers and fruit.
Ms Tu said in China there was still a lot of "rough handling", which causes high levels of food wastage, so it utilises air freight for its speed and "large parcel sizes to reduce losses and keep the product safe".
She added: "And in peak season, we use cold chain transportation to replace the air freight to control the cost and relieve the shortage of air freight space. In China air freight is not refrigerated, so the only advantage for fresh products transported by air is speed."