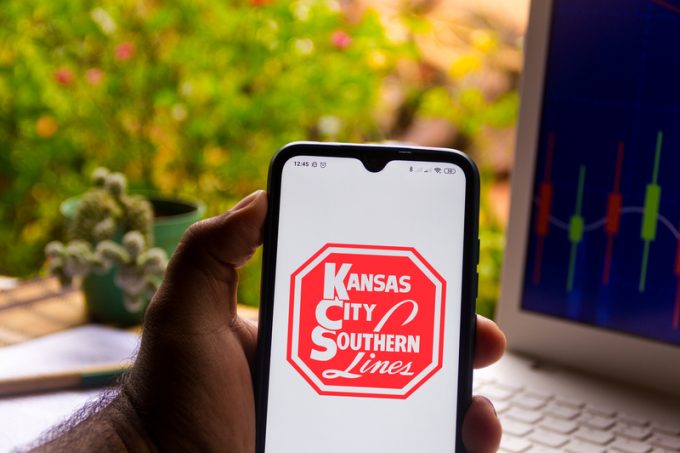 Kansas City Southern (KCS) has dropped its initial suitor, Canadian Pacific Rail (CP), for a "superior" marriage with Canadian National (CN), the larger of the two Class I rail operators north of the border.
The US company's board was not moved by CP's warning that the prospect of a takeover by CN was "illusory".
KCS directors declared on 13 May that CN's offer, which implied a total enterprise value of US$33.6bn, was more promising than CP's $29bn bid, although the pair had already agreed a merger before CN stepped in.
It notified CP it was terminating the merger agreement, but gave it five business days to come up with a revised offer.
The jilted suitor declined. CP chief executive Keith Creel wrote to KCS: "We feel it would be destructive to our mutual interests to engage in a bidding war in reaction to CN's illusory offer, particularly where our existing merger agreement provide KCS's shareholders with a significant premium."
He suggested the proposed CN-KCS marriage would not pass muster with the US Surface Transportation Board – on 14 May, the government agency announced CN and KCS would have to demonstrate that their merger would not diminish competition, would generate benefits for users and be in the public interest.
The STB had waived these requirements for the CP-KCS alignment, but decided CN-KCS was a different matter.
This followed a filing from the US Department of Justice, which claimed "a CN-KCS transaction poses additional dangers to competition, stemming from the potential elimination of direct, 'parallel' competition on routes served by both railroads".
The DoJ also opposed CN's proposal of establishing a voting trust, something the authorities had granted CP and KCS for their merger plan.
CP has jumped on these points, arguing that they make regulatory approval for a CN-KCS marriage extremely unlikely.
The DOJ argument failed to sway the KCS board, which voted unanimously in favour of the CN deal, clearing the way for the formal merger announcement on Friday.
"As a larger continental enterprise, with complementary routes and an enhanced platform for revenue growth, capital investment, and job creation, we will be positioned to deliver on the transaction's powerful synergies, which will create new growth opportunities for our customers, employees, labour partners, communities and shareholders," said KCS president & CEO Patrick Ottensmeyer.
In the merger announcement, KCS and CN reiterated that their pairing would substantially help realise the many benefits of the USMCA agreement, creating an express route that connects the three member countries [the US, Canada and Mexico] with "a seamless single-owner, single-operator service, while preserving access to all existing gateways for the benefit of route choice and price competition".
CN, which has described the merger as a $8bn opportunity, estimates it would result in ebitda synergies approaching $1bn a year, mostly from additional revenue opportunities. The pair expect the transaction to be completed in the second half of next year.
If the merger goes ahead, CP stands to receive a $700m break-up fee from KCS, which would be reimbursed by CN.
However, CP has not formally thrown in the towel yet. It wrote to the STB requesting it keep its application on hold, so a CP-KCS alignment could be implemented without delay should the CN-KCS plan ultimately fail.
Indeed, there have been stirrings from other quarters, with reservations emerging about a CN-KCS merger: four rail unions have jointly expressed concern to the STB that the high price tag of the deal could lead to efforts by management to cut labour costs.
And after the STB ruling on the tougher regulations and the denial of a trust fund, TCI Fund Management – fifth-largest shareholder in CN and largest single shareholder in CP – last week sent an open letter to the chair of CN's board, urging the operator to drop its bid, as the pursuit "would be a risky bet with company money".
For now, though, CN appears to have derailed its smaller rival's merger plans, but it's too early to celebrate a victory.