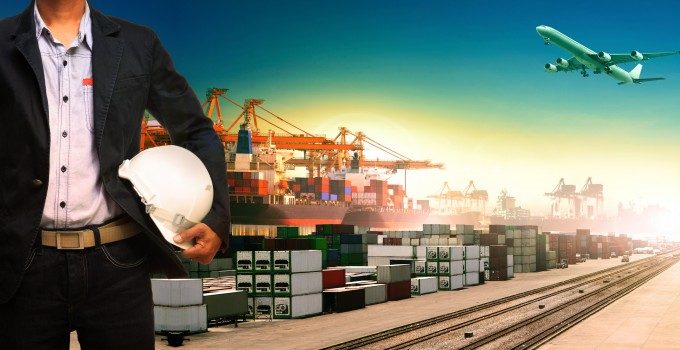 Booming intra-Asia trades stand to benefit the most from a lengthy US-China trade war.
But low freight rates, overcapacity and poor schedule reliability is putting pressure on shipping lines operating in what is the world's biggest container market.
According to Philip Damas, head of Drewry Supply Chain Advisors, intra-Asia works "on different dynamics" to the major east-west trades.
"There's still a huge amount of competition there, where there's no shortage of capacity and rates are down," he said at the TPM Asia conference in Shenzhen last week.
Eric Lin, executive director, Asia transport research at UBS, confirmed carriers were struggling to raise rates as "many new deliveries are still being deployed on the trade."
PSA International chief executive Tan Chong Meng noted that Asia's share of world trade had increased from 57% in 1995 to 71% in 2017.
"Intra-Asia trade is going to grow even faster, as a result of the catalytic changes that are driving shifts in the way global supply chains are being remixed.
"And if you look at what gets moved, it becomes even more interesting and highlights the effect of globalisation, as 70% of trade is manufactured goods, one-third of which are finished goods and the rest are intermediaries."
This trade in manufactured goods is set to intensify should the US-China trade war continue long term – a very plausible scenario, according to Gavin Dow, transportation partner at Silk Road Associates.
"While it will take a long time, fundamentally, to have a systemic shift in manufacturing and production [away from China], the outlook is, potentially, that the time will be provided given the current dynamics between the US and China."
He said China-ASEAN trade, which represents around 22% of global trade, is driving much of the current intra-Asia growth, with Vietnam standing out as a particularly strong performer.
"Vietnam stands out as it's a relatively small economy in the grand scheme of things, but represents a disproportionate share of the growth, and not just with China, but with Korea and Japan as well."
Edoardo Podesta, managing director air and sea logistics Asia Pacific, Dachser Far East, agreed that intra-Asia trade would benefit from any lengthy trade dispute.
"If there's a serious drop of Chinese exports into the US, it will push China to find additional markets. There will be winners and losers but a re-balancing within Asia could be positive overall as more consumer markets develop."
Any big uptick in intra-Asia container volumes is likely to exacerbate port congestion across the region, however.
"Ports are improving, but there's still congestion caused by landside issues," explained Dan Hoffman, managing director of Zim's intra-Asia subsidiary, Gold Star Line.
"Shanghai is a bottleneck and it cascades from there, affecting subsequent berthing windows. In India it's a problem as well; if you're not on time often you'll wait another week until the next window."
He said other congestion hot-spots included Manila and Bangladesh, where carriers can wait five-to-seven days for a berth.
"So schedule reliability is a big issue, it's something that costs us a huge amount of money. But if you have good frequency you can cover your schedule integrity," Mr Hoffman claimed.
However, vessel delays are providing opportunities for air cargo on some trade lanes, according to Dachser's Mr Podesta.
"It may be a bit surprising, but a lot of air freight movements are increasing for high-value cargo, because although sea freight lead times are shorter, if you start losing two days in Shanghai and you're shipping to Laem Chabang, then that can turn to three-to-five days subsequently. Then it makes a very compelling case for air freight," he said.