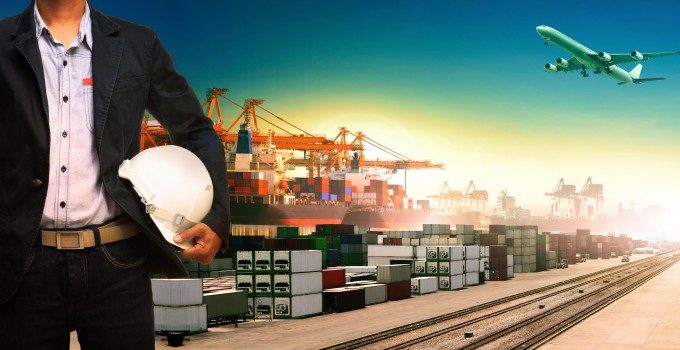 A consortium of Chinese port interests is set to invest nearly $1bn in entering the Turkish port market after agreeing to buy 65% of terminal Kumport, located on the outskirts of Istanbul.
The Chinese investors – terminal operators China Merchants and Cosco Pacific and infrastructure investment specialist CIC Capital – said the acquisition was predicated on the Chinese government's development of the maritime and overland "silk routes" between China and Europe.
The three companies will jointly invest $940m, while the remaining 35% stake is retained by Oman's sovereign wealth fund, the State General Reserve Fund (SGRF), which it acquired in 2011.
SGRF executive president Abdulsalam Al Murshidi said: "The company is entering into a new, exciting phase. The partnership with CMHI and Cosco Pacific – with their international portfolio of port terminals, their respective experience in investing, managing and operating overseas port operations as well as their respective relationships with liners – will add further value to Kumport's operations.
The seller was Turkish investment firm Fiba Holdings, which bought the terminal from Turkish container line Turkon in 2008.
Li Jianhong, chairman of the board of directors of CMHI, said: "With the promising economic prospects of Turkey and the hinterland of Kumport, its position as an important node situated along both the Silk Road Economic Belt and the 21st Century Maritime Silk Road, and with the Chinese government's pursuance of the One Belt, One Road initiative, strong growth potential for demand of container ports and logistics services is expected.
"In addition, the acquisition will further enhance the company's global port network layout and create synergies with other terminals within the company's port portfolio, which is in line with the company's overall development strategy.
"Kumport, with its competitive market position, will generate stable financial returns, while the company's experience and expertise in the terminal business would complement the services being offered by the other shipping companies operating at Kumport, thereby expanding the client base and increasing its market share," he said.
Kumport is the third-largest container terminal in Turkey. Located within the Ambarli Port Zone on the north-west Marmara Sea, on the European side of Istanbul and just 35km from the Bosphorus Strait, it acts as a gateway to the Black Sea region.
The six-berth terminal has a quay of 2,180 metres, a depth of 16.5 metres, and an annual capacity of 1.84m teu, which could potentially be expanded to 3.5m teu. Last year its total container throughput was 1.414m teu, accounting for 17% of Turkey's total.