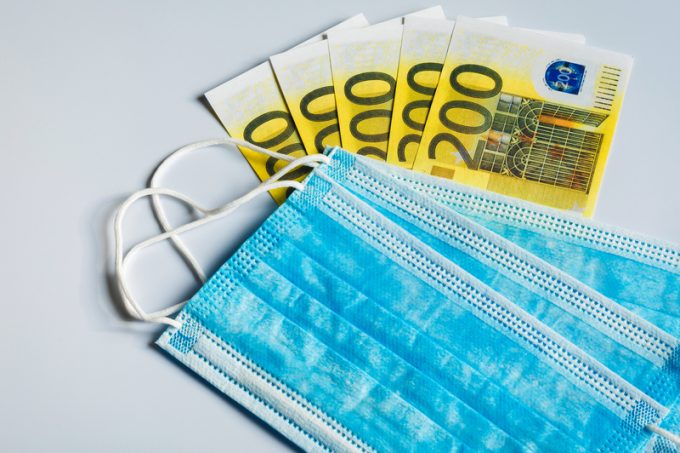 Charter flights from Europe to China have seen a "dramatic boom", with rates jumping 193% to some $2.78/ kg.
Freight Investor Services said the rise reflected "the overwhelming volume of single-lane front-haul charter and spot traffic".
It added: "It will certainly be interesting to see how sustained this jump is as inbound charter traffic drops off."
The traffic is expected to mainly comprise relief shipments, with transpacific charter rates fluctuating between $500,000 and $800,000 one-way.
FIS, which is creating a product which hedges against price fluctuations using an air freight rate index, said companies which had protected themselves in this way against rising rates would have been covered for up to 80% of the additional costs.  

"Freight businesses will be wary of how this price trend might flip again in the coming weeks, as the index starts to reflect forward cargo flows ex-China which have already commenced," noted the company.
"Tech, automotive and garment industries (among others) will look to fight for capacity as it comes back online prior to spring. From a data perspective, the ex-China routes remain in flux as Chinese industry begins production for inventory restocking.
"In the meantime, we are in stasis as air and container freight capacity slowly resumes, and perishables rot in ports."
FIS also backed a theory put forward recently by Freightos that shippers are looking to diversify their supply chains away from reliance on China
FIS said: "In the long term, diversification of supply chains away from China has come to the fore again. Shippers will have to question how much value can be derived from a move away from one-country sourcing, and how much immediate infrastructure is in place to facilitate any move away from China (if this does indeed happen)."
Freightos said last week its data suggested "that, among US importers, coronavirus has intensified a trend that was started by the trade war: importers are increasingly looking for regional suppliers other than China. The share of searches for countries other than China has climbed to more than 17% so far this month, up from less than 8% a year ago".