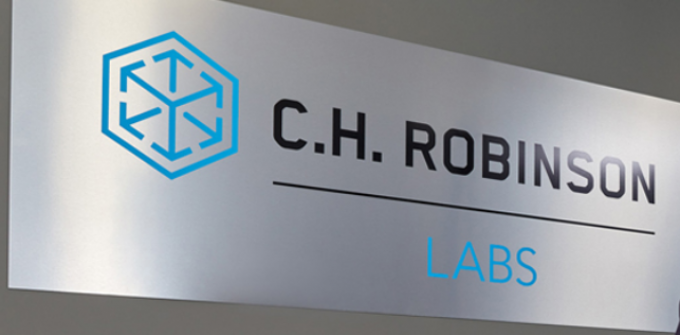 CH Robinson has begun to spend its $1bn tech investment, with the launch of an innovation incubator, CH Robinson Labs.
With teams in Minneapolis, Chicago, Silicon Valley and Warsaw, Poland, it will create, test and scale "the next big ideas in logistics" for its customers and carriers.
Data scientists and logistics experts will work with customers and carriers to create "personalised solutions for shippers' challenges … built by, and for, supply chain experts".
Once ideas are approved and tested they will be scaled across CH Robinson's business.
"Our customers and carriers tell us they are hungry for tech solutions to strengthen their competitive position and increase their efficiencies," said president and chief executive Bob Biesterfeld.
"That's why we have always been laser-focused on working together to solve our customers' toughest logistics challenges.
CH Robinson announced last year it would spend $1bn over the next five years on technology.
The incubator is already under way, developing "robust" transportation management capabilities, accessible via TMS and ERP systems. The Labs are also further developing CH Robinson's Navisphere system, which has been done with insight from customers including L'Oréal and Target.
Adam Hall, vice president of transportation at L'Oréal, said: "Our work with the CH Robinson team has helped us address some of our toughest supply chain challenges. The Insight Analytics platform and Data Science solutions have delivered actionable intelligence and supported initiatives that are driving significant savings for L'Oréal."
The incubator will be led by Tim Gagnon, CH Robinson's vice president of analytics and data science.