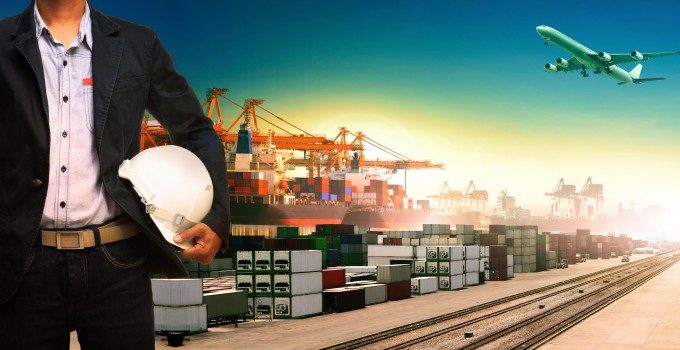 Strong air freight demand and higher haulage prices have seen another forwarder post strong first-quarter results, following DSV's announcement yesterday.
But rising costs, especially in global forwarding, saw CH Robinson's 15% growth in revenue, to $3.9bn, bring just a 2% year-on-year rise in income from operations to $191.5m.
Net income, however, grew 16% to $142m, while a "really strong performance" saw operating cash flow increase 116.4% to $200.6m.
CH Robinson is adding focus to its global forwarding division, which accounted for 14% of total revenues, after all service lines saw double-digit volume growth.
In an earnings call, Bob Biesterfeld, COO, noted that the company had invested in global forwarding, but that it was "not pleased with operating margins in the quarter." This declined 850 basis points to 6.7%.
"Global Forwarding is unique in that it requires scale," he explained. "You have to build corridors, contract with a limited number of providers. We continue to learn and invest."
He added that, in contrast with its key US surface transport business, global forwarding required "more compliance", was "more cost intensive" and was in a "more competitive, intense" environment.
"There is significant opportunity to drive scale," he added.
Meanwhile, net revenue in air rose 27.7%, while ocean rose 8.3% and customs net revenue saw 28.5% growth.
But, noted the company: "Income from operations declined 49.3% to $8.2m, due to a 21.4% increase in average headcount, including investments to build scale in air freight and technology investments across all service lines."
It added that last year's acquisition of Milgram & Co had added approximately 7.5 percentage points to the Global Forwarding average headcount.
CH Robinson's primary business, North American surface transport, saw an 18% rise in revenue to $2.6bn and a near 12% rise in operating income to $174m.
The company cited higher pricing for a 10% growth in truckload net revenue, and better pricing plus growing volumes for a 15% increase in LTL net revenue.
Intermodal, however, saw a 14% plunge in net revenue, as the company faced "increased accessorial and dray costs". Robinson Fresh revenue stayed flat, while income from operations declined 36.5%, due to "increased variable compensation and a write-off of a supplier advance, partially offset by a 5.6% reduction in average headcount".
The company said it would continue to invest in technology – but that it continued to have a competitive advantage over digital forwarders.
"If you came into the market as a purely tech play in the third or fourth quarters, that is not a competitive advantage or edge," said CEO Jon Weinhoff.  "Customers want technology, but more than that. You have to manage complex global supply chains – with technology, but also with people."
He concluded: "We expect demand to remain high as the benefits of US tax reform strengthen a growing economy. Given the driver shortage and electronic logging device mandate, we also expect industry capacity to remain tight.
"With these dynamics in place, we believe the current freight market fundamentals will continue throughout 2018."
You can see the results here.