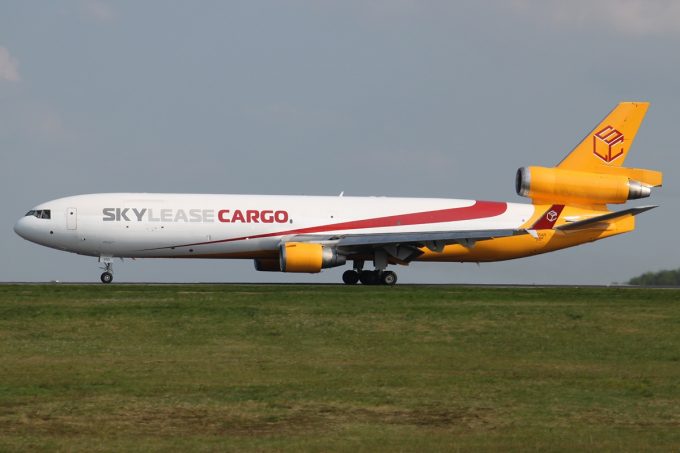 Growing market speculation that Miami-based Centurion Air Cargo and sister Sky Lease again faced financial difficulty was confirmed when the carrier had an aircraft seized this month for non-payment.
The $10m 747-400F was seized by US marshalls on 10 November after lessor Wells Fargo reported the carrier for racking up arrears of at least $673,760, with the judge placing a bond of $1.3m on the aircraft.
Sky Lease, which operated the aircraft, immediately paid the full amount owed to release the plane.
The airfreight sector is hitting its busy period. Some freighter operators are expected to turnover 50% of their entire 2016 revenue in a peak season likely to be crucial to Centurions's survival.
Sky Lease entered the arrangement with Wells Fargo in March last year, in a deal guaranteed by Centurion. Sky Lease must pay $20,000 a month for the air frame and $20,000 a month for each engine. It also pays $260 for each hour it operates the aircraft and each engine. By August 22 this year, it had built up a debt of $485,768.
After making payments totalling $565,768 by this month, Sky Lease had racked up a further $754,760, which it paid after the aircraft had been seized.
The carrier is also facing legal action from a former pilot, a Muslim, who claims he was discriminated against because of his religion and race.
The pilot, who worked for the carrier between 2011 and 2014, alleges that he was "constructively dismissed" following "years of abuse" at the carrier. Among his complaints was that he was subjected to frequent and pervasive religious hostility from supervisors.
In addition, the pilot claims that he and other Muslim flight crew were refused when they requested non-pork meals and faced proficiency tests and check rides that violated Federal Aviation Agency regulations.
In response, Sky Lease asked for the case to be dismissed as the pilot had improperly framed his complaint.
Another former employee had a case dismissed after he failed to provide suitable proof that Centurion had violated minimum wage regulations through late payment.
Pilots for the carriers have consistently complained of late or non-payment for work completed.
Meanwhile, Centurion is set to face more competition in its South American heartland following the delivery of a first aircraft for Peru's SkyBus, a DC-8-73F.
The charter carrier specialises in sectors including heavy lift, oil and gas and recently conducted a service between Roswell and Lima, via Cancun, according to CH Aviation.