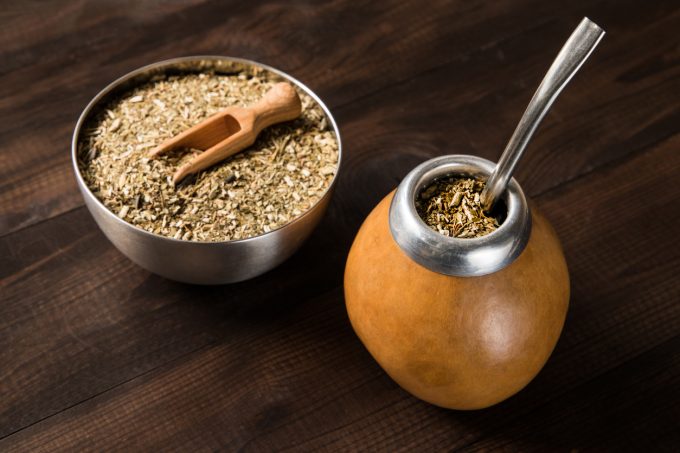 PRESS RELEASE
Buenos Aires, Argentina, 1 April 2021 – As a recognized leader in the fast-growing yerba mate beverage category, CBSé turned to Dachser Argentina, a subsidiary of the premier global logistics solutions provider, Dachser, to manage their export logistics of its yerba mate shipment to the Mexican market as the global growth in demand for yerba mate continues.
Considered recession proof because of the beverage's loyal and growing fanbase around the globe, the global yerba mate market is expected to grow 4.5% over the next five years. Its global market size is projected to reach $2.02 billion by 2026, up from $1.56 billion USD in 2020, according to a recent 
Yerba Mate Market Report.
Often referred to as the "South American super beverage," it is distinguished by its unique taste characteristics coupled with its impressive list of health benefit claims. Though typically prepared as a tea-like infusion, interestingly, it doesn't contain any actual tea leaves, but those of the Ilex paraguariensis plant predominantly grown in Latin America. With its earthy and chocolatey taste profile, yerba mate has been known to provide a long-lasting, sustainable energy boost without the potential jittery after-effects of coffee.
"Cargo that is in high demand requires our team to collaborate very closely with our customers to ensure efficient, reliable and timely transport. Dachser's supply chain expertise and global network infrastructure allow our customers to focus less on fulfillment and logistics challenges and more on growing their business around the world," said Eduardo Fernandes, Country Manager, Dachser Argentina. "Dachser Argentina is proud to help facilitate in the success of CBSé as growing global demand of the yerba mate beverage market continues to flourish."
Latin America is considered as one of the prominent regions for the global yerba mate market, with 
Argentina
 being the largest exporting country worldwide. According to the Argentine 
National Institute of Yerba Mate
, the country has already exported over 
23 million kilos
 (50 million pounds) in 2020 so far, a prime indicator that export levels have remained robust throughout the year, despite the pandemic.
Yerba mate consumption continues to grow as global interest from the Americas, Europe, Australia, and New Zealand continues to increase. As consumers worldwide spend more time at home during the COVID-19 crises, they are discovering and enjoying this popular Latin American drink.
Founded in 1978, CBSé is an organic beverage company specializing in yerba mate products. As the innovator of flavored yerba mate products, it offers primarily loose-leaf yerba mate with a wide range of various flavors. Based in Argentina, the company has recently seen export volumes double due its growing popularity.
"As a leader in the flavored yerba mate beverage industry, we at CBSé are delighted that Dachser Argentina was able to help us work more effectively to serve our global markets. We're determined to make our supply chain even more efficient and working with Dachser Argentina is a great step to help us do that," said Diego Magan, Supply Chain Coordinator of CBSé.
"CBSé is a strategic, high-growth customer for Dachser Argentina and we are proud to manage their export shipment logistics; they can rest assured to focus on market scale without supply chain issues impeding their global trajectory. We look forward to bringing CBSé to even more consumers around the world," added Mr. Fernandes.