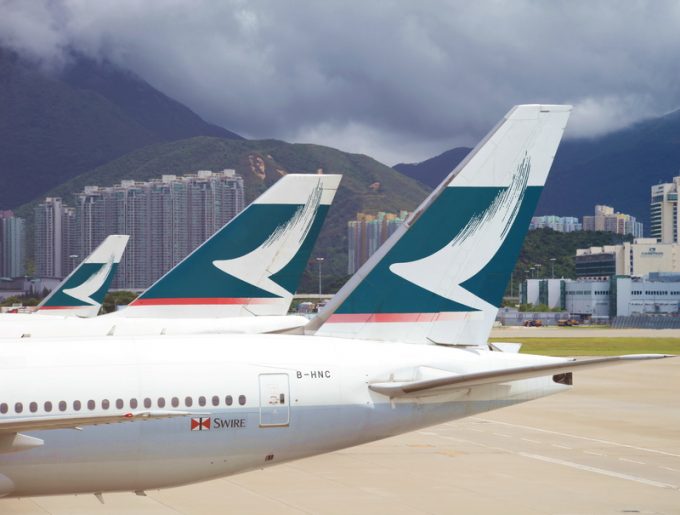 Cathay Pacific has moved to stem its monthly cash burn of HK$1.5bn-$2bn (US$193m-$258m) by cutting nearly 25% of its staff and closing regional carrier subsidiary Cathay Dragon.
The carrier will also operate less than half its usual passenger capacity next year, adding longer-term strain on bellyhold cargo capacity.
Overall, the group will lose some 8,500 jobs, some via a recruitment freeze and "natural attrition", but 5,900 staff in Hong Kong will be made redundant and 600 elsewhere –  17% of its headcount.
Other staff are being asked to accept pay cuts and executive pay cuts will continue throughout next year.
Cathay Pacific and low-cost carrier HK Express are requesting regulatory approval to take on Cathay Dragon's routes.
"The global pandemic continues to have a devastating impact on aviation, and the hard truth is we must fundamentally restructure the group to survive," said chief executive Augustus Tang.
"We have to do this to protect as many jobs as possible, and meet our responsibilities to the Hong Kong aviation hub and our customers.
"We have scaled back capacity to match demand, deferred new aircraft deliveries, suspended non-essential spend, implemented a recruitment freeze and executive pay cuts and two rounds of special leave schemes.
"But in spite of these efforts, we continue to burn HK$1.5-$2bn cash a month. This is simply unsustainable and the changes announced today will reduce our cash burn by about HK$500m a month."
He added it was clear recovery would be slow, and that the carrier expected to operate less than 25% of its 2019 passenger capacity in the first half of next year, and below 50% over the whole year.
If other carriers follow suit, air freight capacity next year will continue to be severely diminished.
Claiming the carrier had taken "every possible action" to avoid job losses, Mr Tang added: "Our immediate priority is to support those affected by today's announcement. We are deeply saddened to part ways with our talented and respected colleagues, and I want to thank them for their hard work, achievements and dedication."