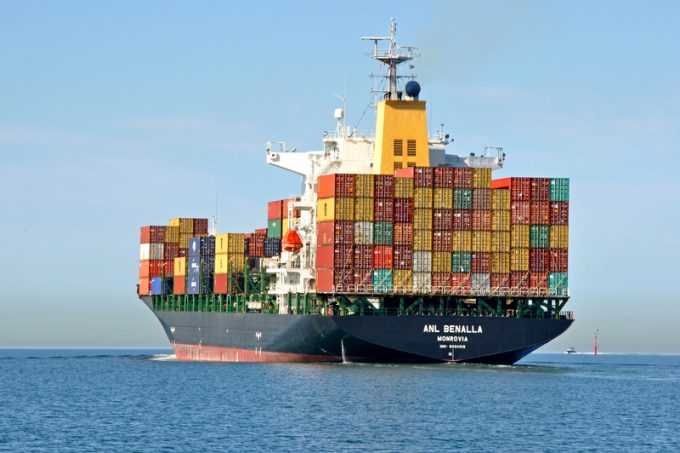 Port congestion, sky high charters and booming import demand means little prospect of freight rate respite for shippers in Australia and New Zealand.
According to Shane Walden, MD of CMA CGM subsidiary ANL Container Line, port congestion in Auckland and Sydney is creating costly delays for carriers.
"Berthing windows in Auckland have effectively been abolished," he said on a webinar by the Freight & Trade Alliance.
"It's effectively first-come, first-served, and you jump in the queue. As a result, over the past six months, we've seen average delays of anywhere from eight to 12 days.
"It's been difficult to turn our vessels around and extremely challenging to get the vessels back to Australia on schedule."
Likewise, in Sydney, which Mr Walden described as still being the "pinch-point" in terms of Australian port congestion, ANL is seeing delays of up to seven days for its two services calling at Patrick Terminals.
"This is mostly due to the industrial action there," he said, noting that the ongoing cascading of larger vessels onto Australian trades had also made life difficult for the country's port operators.
There are work stoppages planned by the Maritime Union of Australia throughout the month, but Mr Walden was confident the impact would cause fewer delays than in previous strike periods, since the union had now cut deals with DP World, Hutchison and VICT, meaning Patrick could more easily sub-contract calls.
Nevertheless, he said, the berthing delays were causing additional charter costs for shipping lines, especially ANL, which charters nearly all its 32-vessel fleet.
He explained: "Charter rates have skyrocketed for certain class of vessels, such as panamaxes, which has increased by almost 500% in the space of six months to $50,000 a day. So if we're looking at delays of seven days in Sydney, that's $350,000 per call shipping lines are burning up at the moment."
Booming imports are putting further pressure on ports, too, which have created further delays and tightened the overall supply of capacity.
Mr Walden noted how January-May imports from North Asia and South-east Asia to Australia had increased year on year by 41% and 19% respectively, fuelled largely by e-commerce volumes.
"This strong import demand is placing stress on the terminals and their operations, and shipping lines are effectively no longer able to maintain a weekly service," he added. "For example, if a service goes from weekly calls to every eight days, that means by the end of the year we're delivering 45 voyages instead of 52, which is around 35,000 teu removed from the market."
Given the increased charter rates, delays and fuel prices, Mr Walden said carriers' costs would be increasing for the foreseeable future.
"What's important is that we can maintain freight rates to ensure that we can cover our costs for years to come, and encourage investment as well," he said.