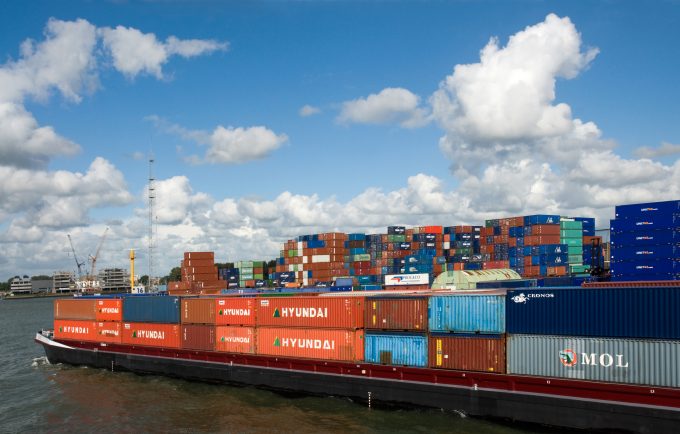 Congestion through northern Europe's inland waterways increased again this week, with delays into Rotterdam almost doubling to wait times exceeding five days.
Although not as dramatic, Antwerp also recorded an increase in waiting times, from 32 hours to 33 hours, according to barge operator Contargo, leaving shippers unable to move their goods, and paying surcharges to boot.
Last week, Maersk announced a €10 per container surcharge for all barge, rail and combined intermodal bookings to and from northern Europe.
A source told The Loadstar cargo owners had little alternative to using barge networks as the carrier had imposed surcharges across the modes, truck bookings being hit with a €25 per container tariff.
The barge surcharge will be in effect until 30 June, when the carrier will decide whether an extension is needed, should the congestion not ease up.
Similarly, Hapag-Lloyd has imposed a €25 fee for all inland services to and from Bremerhaven, Hamburg and Wilhelshaven, one source complaining shippers were effectively being charged more for a deteriorating service.
"The current surcharge is – according to the carriers – motivated by the overdraft at terminals and the congestion on the landside and, while they use Suez as an excuse for congestion on inland navigation, it's not new," said the source.
"They now simply found a way to add income, regardless of whether they move [cargo] by barge, truck or rail. Carriers claim these additional charges on all transport modes while conveniently pointing the finger at the terminals for the delays."
Beside a customer advisory on the increased wait times, Contargo has not given further information on the source of the delays or responded to requests for comment.
Meanwhile, a spokesperson for the port of Antwerp acknowledged the delays, but told The Loadstar they were being experienced by both its inland and deepsea services and were not unique to northern Europe and were part of a wider "global issue".
The spokesperson would also not be drawn on claims that terminal operators were exacerbating the delays by leaving cranes idle as waiting barges "piled up".