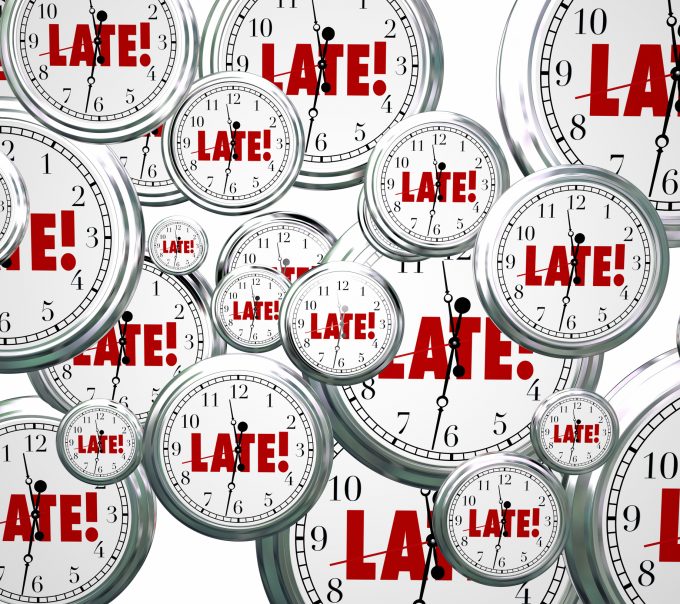 Ocean carrier schedule reliability is heading towards a new two-year low point, opening the way for the launch of more niche express premium services.
The latest on-time schedule analysis from CargoSmart reveals the decline in scheduling integrity in liner shipping.
The "blinkered" carrier focus on reducing costs prohibits ships' masters from increasing vessel speed to mitigate the impact of bad weather and port delays on the published schedule.
CargoSmart's first-quarter performance review of 22 ocean carriers across 12 tradelanes records a further 1.6% decline in reliability, from February to March, down to 58%.
Moreover, the top five most reliable carriers in Q1 were all niche and smaller: MCC Transport, Safmarine, Wan Hai, CNC and ANL.
Intra-Asia specialist MCC, a wholly owned subsidiary of Maersk Group, achieved a highly commendable monthly average on-time reliability of 75.2% in Q1, followed by another Maersk subsidiary, Safmarine, with 69.2%, and Taiwanese niche carrier Wan Hai in third, with an average of 67%.
Nowadays, many of the larger ocean carriers ignore schedule reliability surveys and rarely remark on the deterioration or improvement of service level integrity in their interim or annual reports. Their belief is that shippers and BCOs are interested in only one thing: price.
Indeed, Maersk executives point to the failure of its Daily Maersk product in 2011, which guaranteed delivery times for containers from selected Asian ports to North European ports in exchange for higher rates, as proof that shippers will not pay more for a better service.
However, with the schedule reliability of the Danish carrier and its peers worsening, some carriers, such as Matson, APL and HMM, are seeing opportunities to capture market share by introducing more reliable products.
APL, owned by CMA CGM, has launched its Eagle Express (EXX) service on the transpacific, which it operates outside of its membership of the Ocean Alliance.
Nicolas Sartini, chief executive of APL, told delegates at the annual TPM conference in Long Beach last month there was a "growing need for greater schedule reliability and faster transit times" between China and the US west coast.
He said the premium EXX service offered a transit time between Shanghai and Los Angeles of 11 days and claimed it would "avoid the normal bottlenecks on the transpacific trade".
He added: "A lot of BCOs are still focused on paying low rates, but we are seeing more customers making reliability the most important factor, especially those developing more complex supply chains."
On the Asia to North Europe tradelane, restructured South Korean carrier Hyundai Merchant Marine (HMM) commenced a weekly service this month, operated outside  its slot-charter agreement with the 2M partners, Maersk and MSC.
Deploying 10 panamax ships of about 4,700 teu, the HMM AEX (Asia Europe Express) loop is claiming a transit time of 28 days from Shanghai to Rotterdam, compared with the 30-40 days – advertised, but rarely achieved – of its competitors.