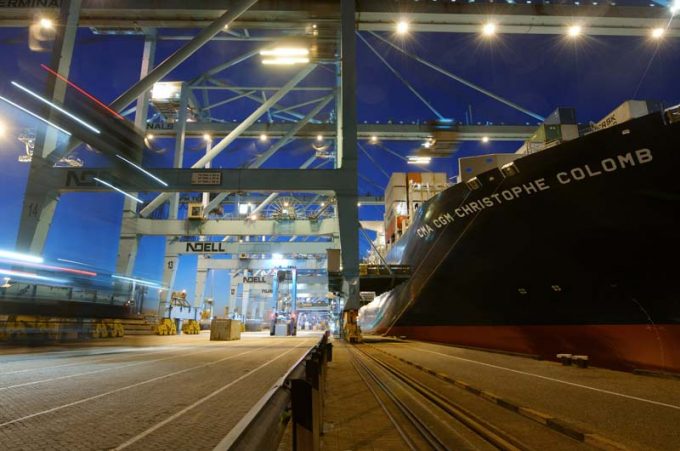 CMA CGM is launching a new premium product tomorrow that, it claims, offers customers transport guarantees and priority boarding across its liner network.
"Seapriority Go provides customers exclusive treatment," said CMA CGM, "their goods will be given priority whether it be for container allocation or loading on board.
"This new solution helps to expand our customers' business, even when demand is strong, giving them more agility, flexibility and protection."
The French carrier said the new product would be offered to customers "for all shipments on major trades operated by CMA CGM".
It said specifying the product upgrade would ensure priority for equipment release at depots, "preventing any unwanted surprises".
CMA CGM said the shipment would be "flagged and closely tracked to ensure your space on board stays available" and supports its premium product with a "no rolling or your money back" guarantee.
Rival carrier Maersk introduced Maersk Spot in February, which specifically targeted the short-term booking market, which has grown to cover more than half the cargo loaded on many of the carrier's routes.
This offered a similar "no rollover" guarantee to spot shippers in a market used to rollovers during peak shipment periods as the downside of benefiting from lower rates.
While Maersk, CMA CGM and other carriers, that offer the no rollover guarantee option upgrade via their digital platforms, do not publish the cost of the product, in certain instances The Loadstar understands that it can be an amount equivalent to double the market spot rate.
One UK-based NVOCC said he understood that CMA CGM was looking for an extra $500-$750 per box for the added-value product.
"Some of our clients importing high-value goods might be interested at that price, if it is what they say it is," he said. "We have premium rates with a number of carriers which offer a no rollover guarantee, but with the best will in the world, when half of the alliance sailings are blanked, as we have seen recently, containers just don't get shipped.
"And when there is that much chaos and backlog, even the biggest forwarders suffer shutouts," he added.
Meanwhile, CMA CGM's new product will be put to an early test as the liner industry endeavours to prepare itself for a substantial drop in demand as a consequence of over a fifth of the world's population being placed in an anti-coronavirus lockdown.
The container lines are warning shippers of delays to cargo shipments as they start to introduce new blank sailing programmes.
On Monday, Hapag-Lloyd chief executive Rolf Habben Jansen advised customers that "a significant effect of the virus on global traffic in the months to come" would lead to "adjustments" to its network.
And today, Maersk's chief executive of ocean and logistics, Vincent Clerc, advised customers it would be obliged to "right-size" its network offering "to match a reduced demand level".